LGR135L Dehumidifier With Pump For Basement With Convenient Size
Product Detail
Product Tags
Preair LGR135L dehumidifier for cellar has a large dehumidification capacity, which is 135 PPD/day when the temperature is 80℉and the relative humidity is 60%. The LGR135L dehumidifier is recommended to be applied in an area of 64-96 square meters. Made in a cart style, the LGR135L dehumidifier can be easily moved to everywhere that you want to make dehumidification. Every detail shows that the humidity remover machine is a well-designed product. Preair is a famous commercial dehumidifier OEM/ODM that can provide customized designs and solutions to meet customers' needs.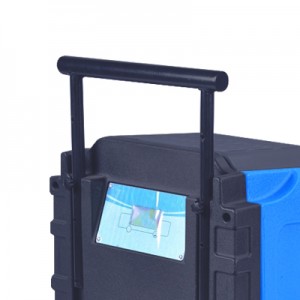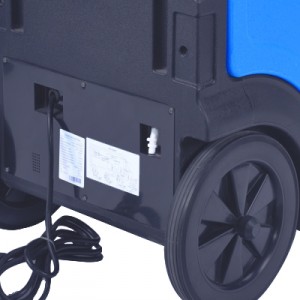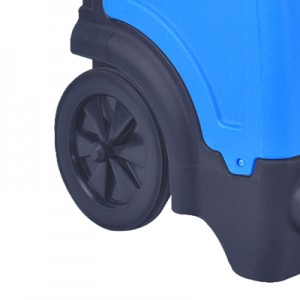 NO.

LGR135L

Power

115V/60Hz

Rated Current(A)

10.1

Power(W)

1350

Dehumidifcation Capacity/24Hrs

210PPD (86℉, 80%RH)




135PPD (80℉, 60%RH)




21PPD    (90℉, 90%RH)




283PPD (104℉, 20%RH)

Operating Temperature Range

41℉ -104℉

Operating Humidity Range

20%RH-90%RH

Body Size

21*24*33in

Packaging Dimensions

24*27*37in

Net Weight

110lbs

Gross Weight

120lbs

Refrigerant

R410A/29.2oz

Housing

PE (Rotomold)

Display Panel

LCD

20GP / 40GP / 40HQ

54/ 108 / 108

Filter

HEPA

Drain Pipe Length

20ft
There are many good points of the LGR135L dehumidifier for wet basement. Thanks to the efforts made by all staff of Preair, the dehumidification performance of LGR series dehumidifiers is outstanding. The dehumidification speed of the LGR135L dehumidifier is fast. The machine can be controlled through APP (iOS or Android) which can display the real-time RH level and adjust the RH as needed. Generally, the RH at 40%-60% can make people feel comfortable. If your home or basement or garage or cellar is damaged by flood or rainstorm, the LGR135L dehumidifier will work better in indoor spaces where is a lack of sunlight and wind. The machine is easy to move and use. The drainage mode is simple. The filter can be removed and washed which means a long service life of the machine and economical. Preair aims to improve global humidity and has always listened to customers' opinions and met their actual needs.
● APP control (Wireless Control System);
● WiFi connection;
● LCD panel (Direct control);
● Long drainage pipe;
● HEPA filter (high-efficiency particulate air).
Due to its features and advantages, the Preair LGR135L dehumidifier plays an important role in many commercial fields. If you and your house are being suffered from floods and rainstorms and a long rainy season, you must feel uncomfortable when the environment is too wet and your house may be becoming a hotbed for mold and bacteria. To cope with this difficulty, you are in need of a professional dehumidifier. The dehumidifier is made in a cart style that can move easily from one place to another. Different rooms in your house can be dehumidified by the machine. Apart from houses, ordinary commercial spaces provide a larger stage for Preair LGR dehumidifiers to play. Different application scenarios are acceptable, for example,
1. Water damage restoration;
2. Flood basements;
3. Wet cellars;
4. Water damaged garages;
5. Pharmaceutical warehouses, etc.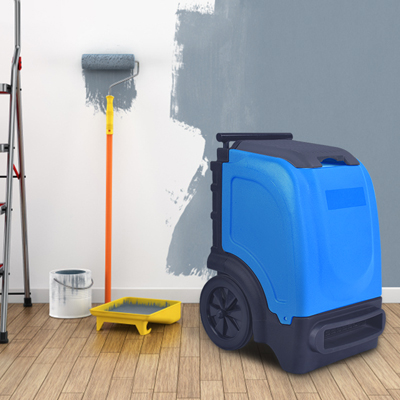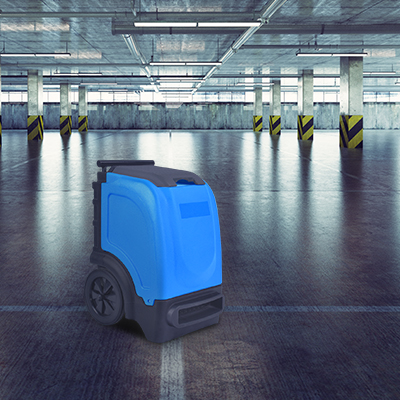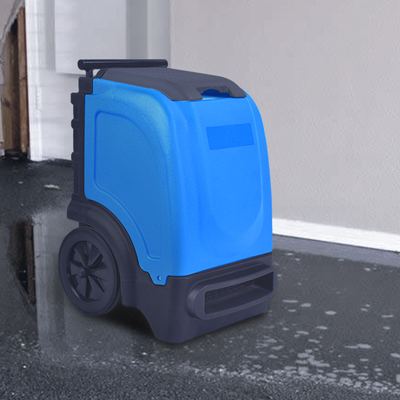 ---
---