In the past 20 years, climate-related disasters have almost doubled compared with the previous 20 years, affecting more than 4 billion people. According to United Nations news, these disasters have claimed millions of lives and caused economic losses of more than 2.97 trillion dollars. In 2020, a tropical cyclone hit the coast of many countries, and the affected countries have been struggling to cope with serious liquidity crises and debt burdens, while the COVID-19 pandemic has made the situation worse. In Europe, the most common disasters are river floods (22%), ordinary storms (14%), and ordinary floods (10%) according to the distribution of disasters according to related hazards. From 1970 to 2019, Europe recorded 1672 disasters, resulting in 159438 deaths and 476.5 billion US dollars of economic damage. Among the recorded disasters, floods (38%) and storms (32%) are the most common causes.

Floods do great harm to human life and property safety
1. Environmental damage and economic loss. Floods damaged farmland, streets, and houses. Various biological communities change their habitats due to floods, breaking the original ecological balance. Floods inundate toilets and cesspools, and a large number of plant and animal carcasses are rotted, causing mosquitoes and flies to breed and various pests to gather. 2. Water source pollution. Flood disasters damaged water supply facilities and sewage discharge conditions to varying degrees, causing pollution of well water and tap water sources. The wastewater, waste residue, pesticides, and other chemicals in some industrial areas are not transferred in time, which may lead to chemical pollution of the local water environment. If toxic chemicals suffer from a flood, the chemical leakage will cause serious chemical pollutions. 3. Food pollution. During flood disaster, pollutions are very extensive, which have a serious impact on all links of food production and operation. A little carelessness can lead to a wide range of food poisoning events and disease outbreaks.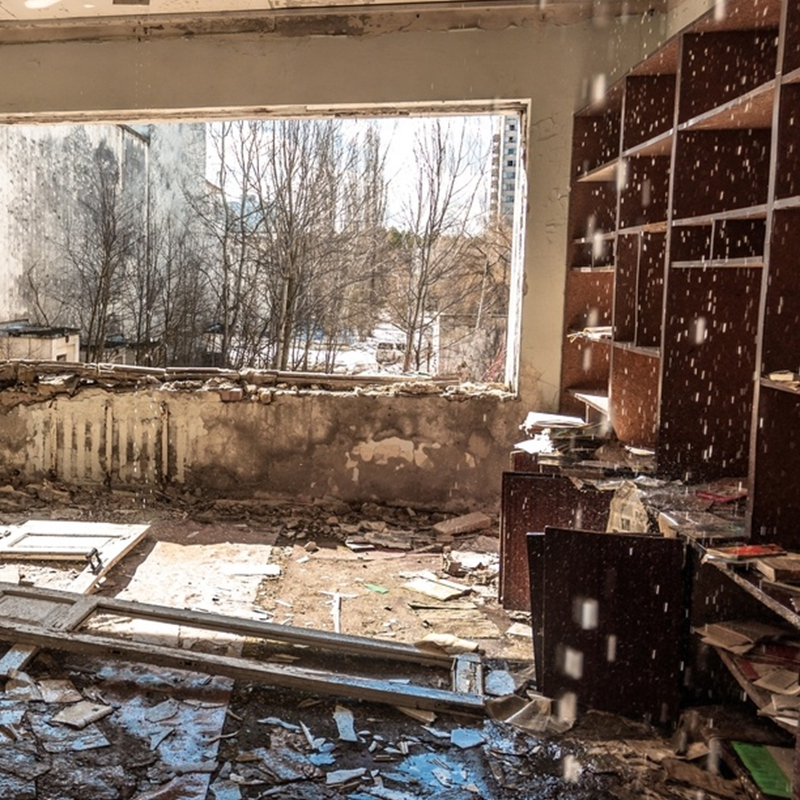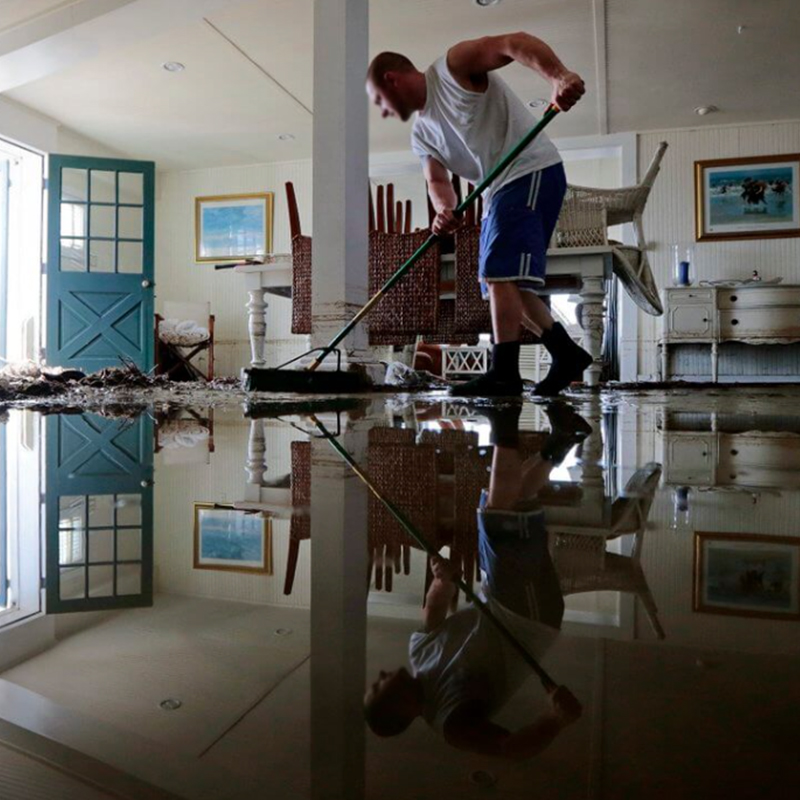 First, we should pay attention to sanitation and epidemic prevention. People should comprehensively carry out environmental sanitation renovation and disinfection and sterilization, especially disinfection and monitoring of drinking water to ensure drinking water safety.
The second is to verify the disaster situation. Find out the damage to crops, flood-damaged projects, geological disaster points, houses, aquatic animals and poultry, and storage materials, and strive for disaster relief funds to obtain more financial support for post-disaster reconstruction.
Third, post-disaster reconstruction should be carried out. It is necessary to do a good job in the disposal of flood-damaged houses, the repair of flood-damaged projects, the treatment of geological hazards, etc., and minimize the impact of disasters on economic and social development.
Dehumidification of the Soaked Houses
Preair suggested that after the flood, the houses soaked by the flood should be cleaned in time, and the soaked furniture should be cleaned and put outside in the sun to dry if the weather permits. However, it is not enough to rely solely on natural light for dehumidification. The conditions for receiving sunlight inside the house are very limited. If the interior of the house cannot be dried completely, mold and bacteria will breed, which will directly endanger human health. Moreover, it is necessary to reduce the humidity in the house to a suitable level for the human body as soon as possible.
Preair LGR Series Dehumidifiers for Water Damage
Preair's LGR series dehumidifiers can solve this problem for you. After your house can safely use electricity, use the Preair dehumidifier to easily set the desired RH value, and you can start the automatic dehumidification journey. The machine can be remotely controlled through WiFi and APP, and the working time can be preset. After reaching the time point, the machine will automatically stop working. Using LGR dehumidifiers can help you save time and energy to achieve the dehumidification effect easily.
According to different house sizes and dehumidification needs, our LGR series dehumidifiers have many types of machines for you to choose from, LGR85, LGR105, LGR135, LGR155, and LGR165. Preair provides customization services, designs and makes prototypes according to the special needs of customers, and puts them into mass production after customers are satisfied with the prototypes. We will serve you wholeheartedly to help you solve the problem of moisture.

---
Post time: Dec-13-2022
---
Previous:
Basement Dehumidification