LGR165L Dehumidifier After Water Damage
Product Detail
Product Tags
For a long time, many countries and regions have suffered from typhoons, hurricanes, rainstorms, and floods. This kind of natural disaster causes serious economic losses and population reduction. During the reconstruction process, professional dehumidifiers can help a lot. Preair is ready to solve the problem for you.
In order to prevent bacteria and viruses from flooding, the first step is to disinfect, and the second very important work is to dehumidify. Flood-damaged factories and houses will absorb a lot of dirty water, which will not disappear as the flood recedes. The dirty water will be released slowly in the future, and the bacteria and mold will emerge, causing illness, failures of production equipment, and degradation of products. If the water vapor is not removed in time after soaking, the wood products will deform or even rot.
The Preair LGR series of post-disaster dehumidifiers are specifically designed for reconstruction. Using this special equipment to remove moisture is the most efficient way. The dehumidification speed of our LGR165L dehumidifier is fast, the operation is simple and convenient. It can absorb dirty and humid air and release clean and dry air, reducing RH so that the production of the enterprise will proceed as usual, and the house will be safe from dampness and mold. Compared with other available dehumidifier machines, the LGR165L dehumidifier for flood is good and cheap that will save you costs.
Preair is a professional commercial dehumidifier manufacturer that can make customized machines according to your specified dehumidification requirements. Commercial dehumidifiers with high dehumidification capacity are available in a variety of standard models. Your inquiry is warmly welcomed.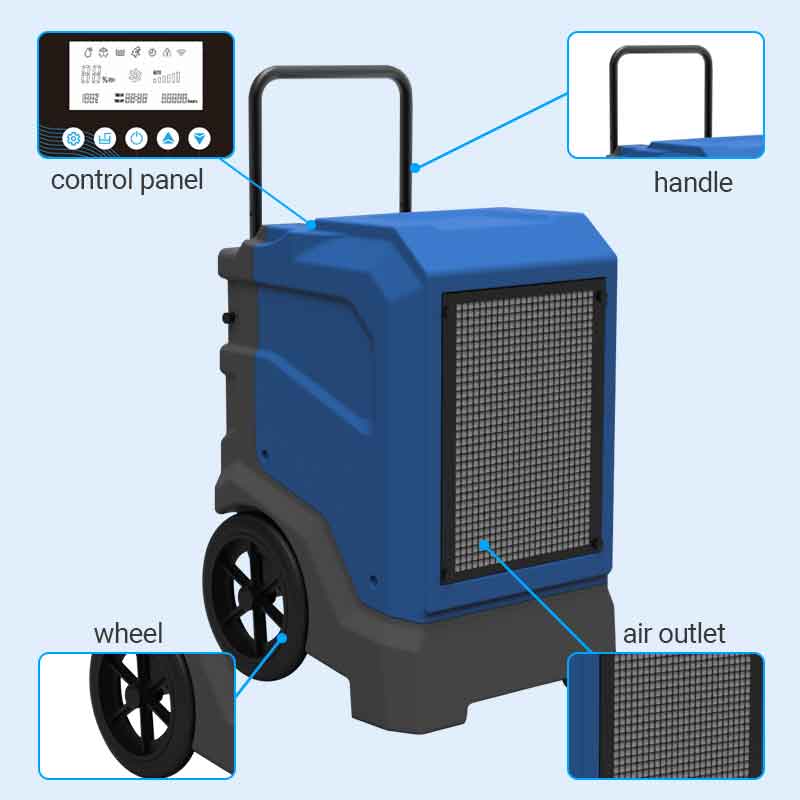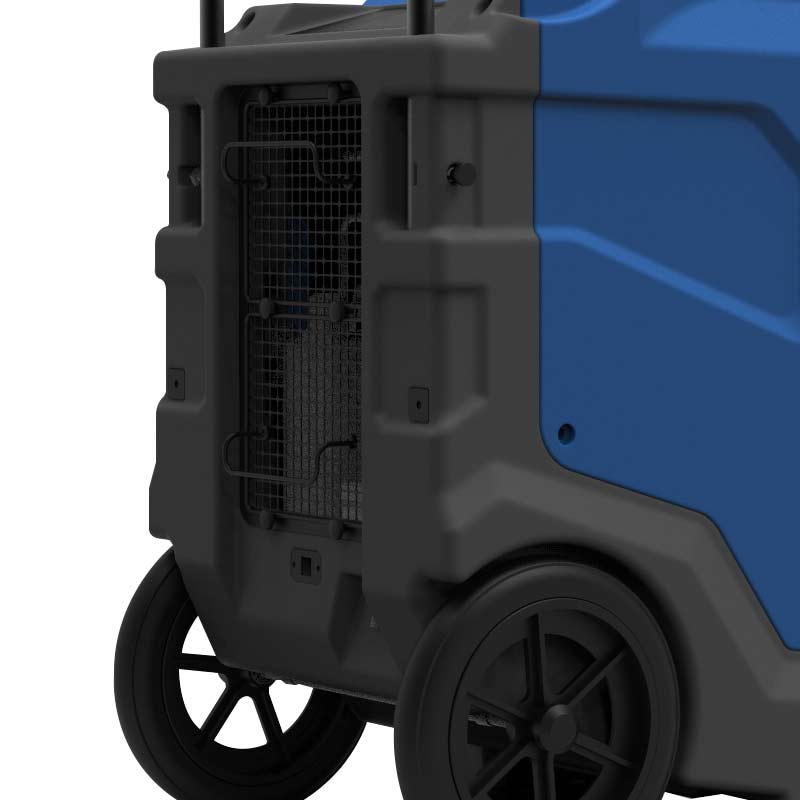 NO.

LGR165L

Power Supply

115V/60Hz

Rated Current (A)

9.8A

Rated Power (W)

1085W

Dehumidification Capacity (30℃/80%RH)

280PPD/Day

Dehumidification Capacity (26.7℃/60%RH)

165PPD/Day

Dehumidification Capacity (40℃/20%RH)

19PPD/Day

Dehumidification Capacity (32℃/90%RH)

350PPD/Day

Working Temperature Range

41℉-100.4℉

Working Humidity Range

20%RH-90%RH

Product Dimensions

560*589*842mm




22*23*33 in

Packaging Dimensions

690*640*880mm




27*25*34.6 in

Net Weight

124.5bs




56.5kg

Refrigerant/ Refrigerant Charge

R410A/45.9oz

Filter Material

SUS304

Drainage Way

Water pump

Drain Pipe Length

6M

Machine Casing Material

Rotational molding

Loading Quantity (20'/40'/40'HQ)

54/162/108
1. Eco-friendly
The production, application, and recycling of LGR series dehumidifiers are environmentally friendly. It almost does no harm to nature.
2. Energy-saving
Under the same amount of dehumidification, the energy consumption of the LGR165L dehumidifier after water damage is about 20% lower. Large spaces use Preair ultra-efficient scroll chiller energy-saving units, which can save up to 40% of energy consumption.
3. Cost-effective
Preair's advanced ERP management system efficiently integrates supply chain resources and realizes large-scale production, providing customers with dehumidification products at reasonable prices.
4. Long service time
Compressor timing protection. In production and life, unexpected events such as power failure and misoperation are inevitable. At this time, Preair's dehumidifier can help you eliminate worries. The Preair dehumidifier has an intelligent memory that the machine can maintain the original settings after a power failure. When the power supply is normal, the machine operates as usual.
The LGR165L dehumidifier after water leak is not only used for post-disaster reconstruction production but also widely used in valuables warehouses, medicine, food, electronics, leather, footwear, furniture, printing products, chemicals, tobacco, and many other industries. By using Severe losses due to moisture and mildew are avoided.
Preair LGR165L dehumidifier after water damage has a large application area and is especially suitable for dry items used in large workshops and warehouses. Commercial dehumidifiers have strong dehumidification properties and are especially suitable for drying and drying cartons, cartons, printed products, wood, medicine villages, preserved fruits, seafood, leather shoes, etc. Strong wetness, fast suction of moisture inside the material, fast drying, high efficiency, and energy saving.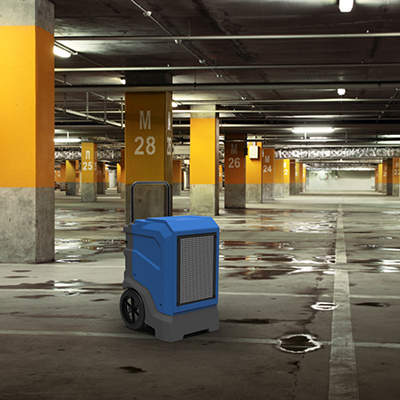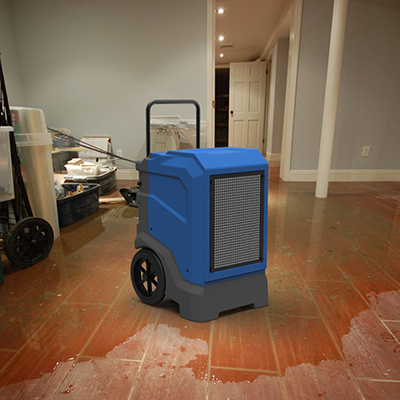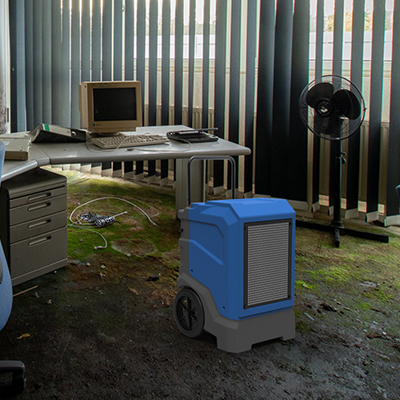 ---
---