LGR155 Commercial Dehumidifier for Flood Basement Mold New Build
Product Detail
Product Tags
The principle of the Preair LGR155 dehumidifier is to discharge the water vapor condensate in the air through cooling, reduce the air humidity, and achieve the dehumidification effect. The working principle is to change the refrigerant in the copper tube from high temperature and high pressure to low temperature and low-pressure liquid through two devices such as a compressor, evaporator, condenser, and capillary tube, to absorb the air temperature difference in the machine, and quickly condense water droplets, passing through the fins of the drainage bin. Slide in two units to reduce air humidity and achieve a dehumidification effect.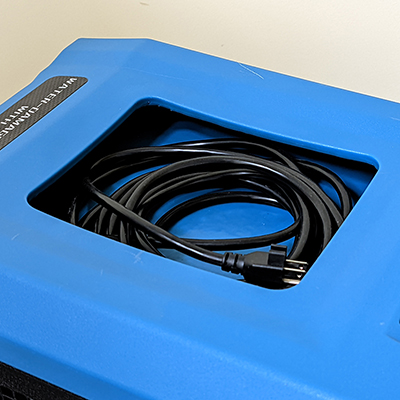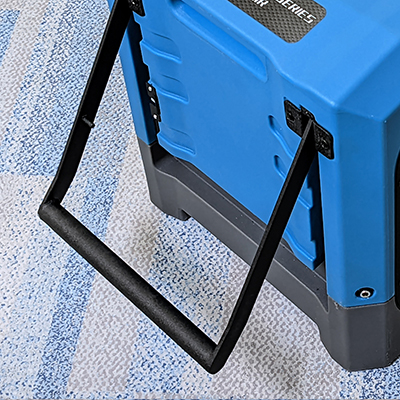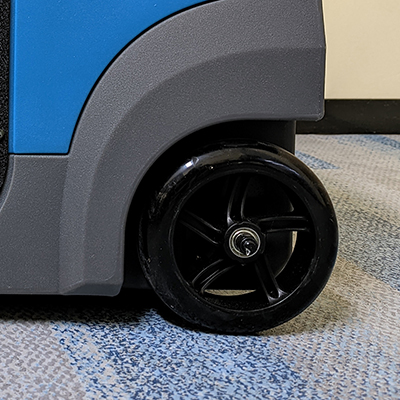 NO.

LGR155

Power Supply

115V/60Hz

Rated Current (A)

10

Rated Power (W)

1154

Dehumidification Capacity (30℃/80%RH)

240PPD/Day

Dehumidification Capacity (26.7℃/60%RH)

155PPD/Day

Dehumidification Capacity (40℃/20%RH)

25PPD/Day

Dehumidification Capacity (32℃/90%RH)

300PPD/Day

Working Temperature Range

41℉-100.4℉

Working Humidity Range

20%RH-90%RH

Product Dimensions

615*425*470mm




24.2*16.7*18.5inch

Packaging Dimensions

720*490*546




28.3*19.3*20.7

Net Weight

40.5kg




89.3 lbs

Refrigerant/ Refrigerant Charge

R410A/20.1oz

Filter Material

SUS304

Drainage Way

Water pump

Drain Pipe Length

6M

Machine Casing Material

Rotational molding

Loading Quantity (20'/40'/40'HQ)

140/365/292
Safe and Stable
The LGR155 flood dehumidifier is an environmentally friendly and energy-saving dehumidifier. Its main part, the compressor, adopts high-quality products from famous brands. The body is made of rotational molding material. The shell is safer, more stable, and wear-resistant.
Long Service Time
Preair dehumidifier for post-disaster reconstruction adopts innovative design and utility model patented technology, selects high-performance core components, plus exquisite production technology and strict performance testing, which can ensure stable, reliable operation and long life of the equipment in harsh environments.
Low Carbon Energy Saving
Under the same amount of dehumidification, the energy consumption is about 20% lower. Large spaces use Preair ultra-efficient scroll chiller energy-saving units, which can save up to 40% of energy consumption.
Efficient Dehumidification
High-efficiency hydrophilic two devices. Multiple rows of copper pipes with internal thread, more sufficient heat interaction, so that the dehumidification efficiency of the dehumidifier is higher.
1. Basements;
2. Underground garages;
3. Humid offices;
4. Damp houses;
5. Post-disaster reconstruction sites;
6. Flood-affected areas, etc.
Apart from the above-mentioned damp areas, Preair dehumidifiers can also be widely used in hospitals, shopping malls, electronics, computers, food, clothes, textile, and other factories. Generally, dehumidifiers are suitable for the area during the season when the temperature is not high but the humidity is high. The dehumidification effect of Preair LGR series dehumidifiers is good, the energy consumption is relatively low. By using our dehumidifier, the humidity of the area can be kept at the specified RH number.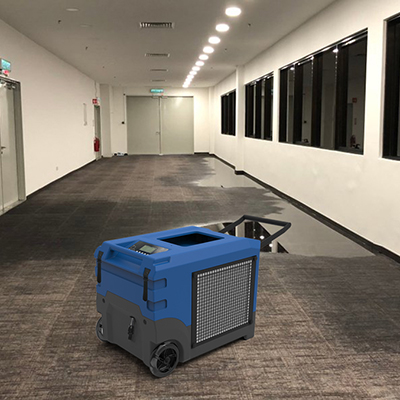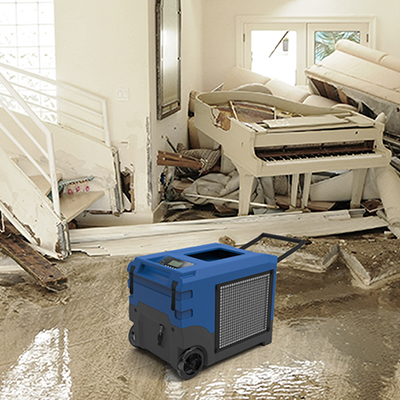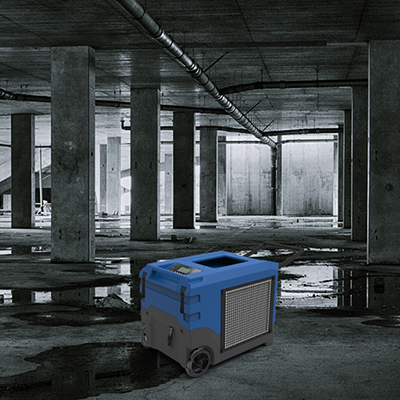 LGR155 Dehumidifier VS. LGR165L Dehumidifier
Contact Preair for dehumidification solutions!
---
---