PR80 Eco Friendly Commercial Dehumidifier with Pump 80 Pint
Product Detail
Product Tags
Preair PR80 portable commercial dehumidifier has a beautiful and compact structure. The body of the dehumidifier is made of sheet metal which is robust and corrosion-resistant. When the temperature is 30℃and the RH is 80%, the dehumidification capacity of the PR80 commercial dehumidifier is 80L/Day (140.78 pint/day). according to the dehumidification performance, the PR80 dehumidifier can be applied in places with an area of 67-100 square meters. Considering the size of the area, it is beneficial for you to purchase machines with different dehumidification capacity. There are some details of the PR80 portable dehumidifier that can help you know better about the product. Or, you can email us to ask for more specific information about the machine.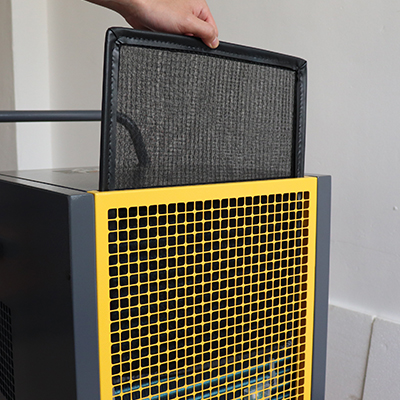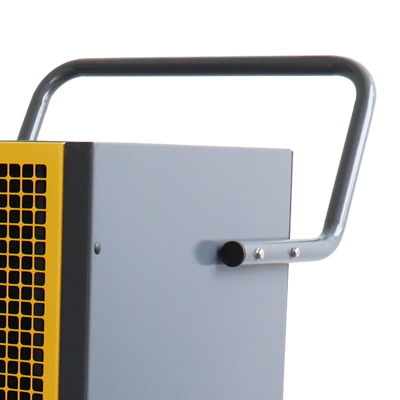 NO.

PR80 (EU)

Power Supply

220-240V/50Hz

Rated Current (A)

3.6A

Rated Power (W)

820W

Dehumidification Capacity (30℃/80%RH)

80L/Day

Dehumidification Capacity (26.7℃/60%RH)

45L/Day

Dehumidification Capacity (32℃/90%RH)

92L/Day

Working Temperature Range

5℃-38℃

Working Humidity Range

30%RH-90%RH

Product Dimensions

635.5*546.1*970.28 mm

Packaging Dimensions

26.3*23.3*35.8 inch




668*592*908 mm

Net Weight

48.5kg

Refrigerant/ Refrigerant Charge

R290/300g

Filter Material

Nylon

Drainage Way

Water tank/ direct drainage

Drain Pipe Length

6M

Machine Casing Material

Metal plate

Loading Quantity (20'/40'/40'HQ)

54/120/120
Preair PR80 commercial quality dehumidifier is of many good features. The PR series of dehumidifiers are designed for the European market. The power supply, plug, and refrigerant are in accordance with European standards. The Preair dehumidifier can help customers from rainy regions get rid of the humidity problem. The installation, operation, and inspection of the dehumidifier are easy. Preair can provide instructions and videos for customers. There are some outstanding features of the PR80 commercial quality dehumidifier.
1. Operate flexibly
The PR80 commercial dehumidifier has a timing function to meet the needs of different customer groups.
2. Move easily
The PR80 mobile dehumidifier has handles and wheels, which are convenient to move and save time and labor in the process of transportation and use.
3. Work steadily
This dehumidifier is equipped with the compressor and motor of a famous brand, which means the machine can work safely, stably, and reliably.
4. Customize arbitrarily
The color, body shell, and dehumidification capacity of the machine can be customized. Preair has an advanced R&D team and salesperson to meet your needs.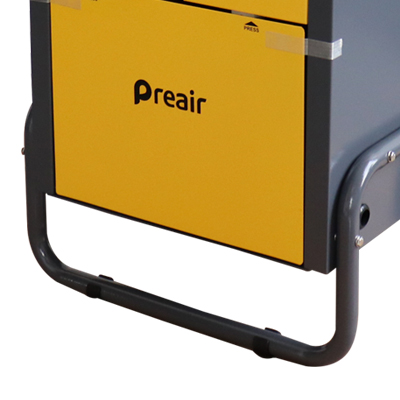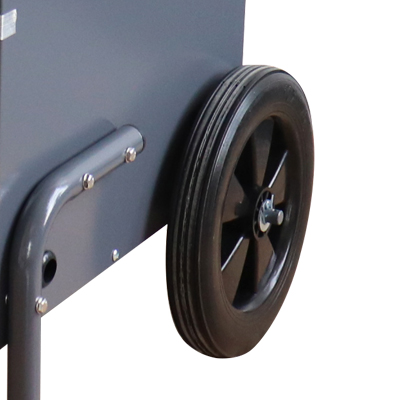 Preair PR80 commercial size dehumidifier can be applied in many places. The perfect size of the application place is in an area of 67-100 square meters. The PR series of dehumidifiers can be used in houses (kitchens, bedrooms, studies, etc.), cabinets, basements, cellars, office buildings, etc. Some places, for example, libraries, public toilets, shopping malls, and clothing stores, also can apply the PR80 commercial dehumidifier. If your house is damaged by storm or flood, the PR80 dehumidifier can also do you a good favor.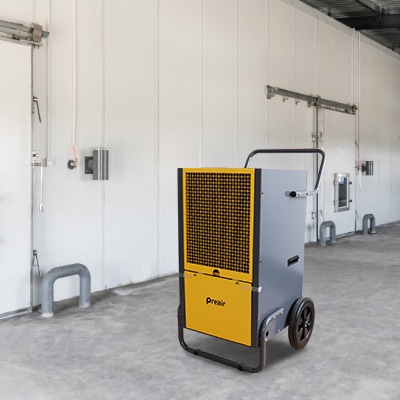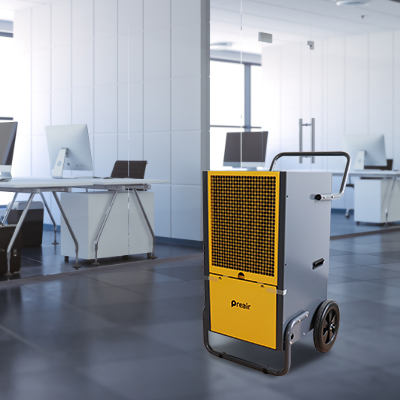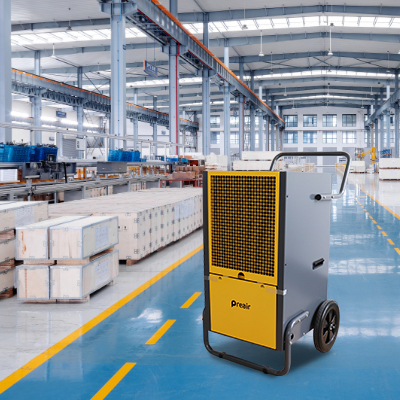 ---
---