HD70 Built In Dehumidifier For Home Use
Product Detail
Product Tags
Preair HD70 home dehumidifier has a compact structure. The body of HD70 is made of sheet metal. There is an air inlet with a filter and an air outlet. The power supply of the HD70 home dehumidifier is 115V/60Hz. The dehumidification capacity of the dehumidifier is 70 Pt/Day when the temperature is 26.7℃ and the RH is 60%. The HD70 home dehumidifier can be applied in spaces with an area of 35-50㎡. The dehumidifier is designed for home use, the noise of the machine is 65 dB when it is in operation. 65 decibels is similar to the sound of people's normal conversation. Preair suggests that indoor dehumidification should be carried out in the daytime, so people can sleep peacefully at night. The color of the machine can be customized. If you want to bulk buy HD70 home dehumidifiers, please send us an email to tell us your requirements.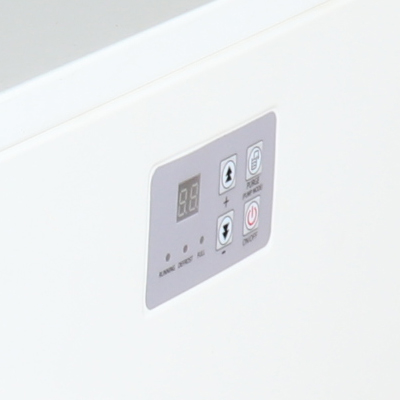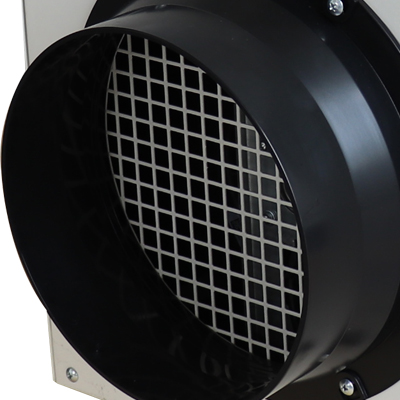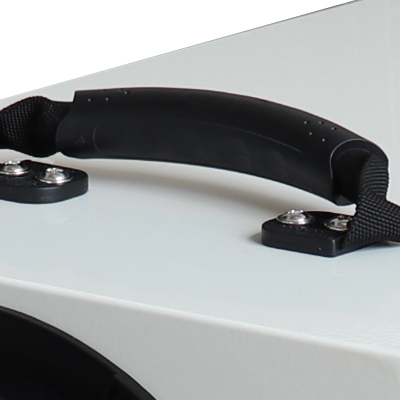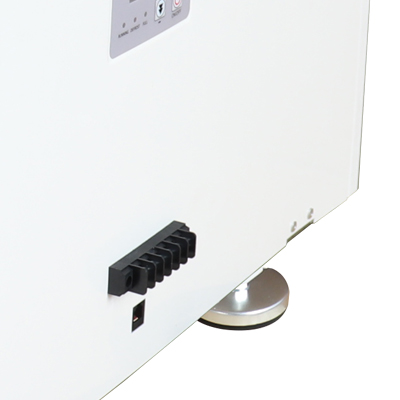 NO.

HD70

Power Supply

115V/60Hz

Rated Current (A)

6.5A

Rated Power (W)

747W

Dehumidification Capacity (30℃/80%RH)

100PT/Day

Dehumidification Capacity (26.7℃/60%RH)

70PT/Day

Dehumidification Capacity (32℃/90%RH)

135PT/Day

Working Temperature Range

41℉-104℉

Working Humidity Range

20%RH-90%RH

Product Dimensions

26.3*12.5*11.8 inch

Packaging Dimensions

32.9*17*16.7 inch




836*432*424 mm

Net Weight

60 lbs

Refrigerant

R32

Filter Material

SUS304

Drainage Way

3/4NPT direct drainage

Drain Pipe Length

2M

Machine Casing Material

Metal plate

Loading Quantity (20'/40'/40'HQ)

175/420/350
1. Small size
The size of the HD70 quiet home dehumidifier is small which is 60 lbs. The machine is convenient for handling and installation.
2. Low noise
The operation noise of the HD70 machine is 65 dB which is lower than other dehumidifiers with the same dehumidification capacity. The small size and low noise make the HD70 dehumidifier suitable for household dehumidification.
3. Connected with the fresh air system and air conditioning system
If your house has already been equipped with a fresh air system or an air conditioning system, the HD70 dehumidifier can also be installed and work together with other machines. The HD70 dehumidifier specializes in dehumidification.
4. Installed separately
The HD70 home dehumidifier not only has the dehumidification function but also can make fresh air and purification. The HD70 home dehumidifier can help realize dehumidification and fresh air purification of the whole house.
5. Multiple control modes
The HD70 household dehumidifier has various control modes. Both remote control and close control are possible, which means the machine can be used in many practical scenarios.
The HD70 household dehumidifier can be used to dehumidify the bedroom, study, living room, kitchen, bathroom, etc. The damp wardrobe, mattress, carpet, wooden furniture, bamboo furniture, and floor can be dehumidified by the HD70 crawl space dehumidifier. The small crawl space, basement, and workshop also need an HD70 dehumidifier for a crawl space. In short, if your family is located in a humid and rainy area, please be sure to install a dehumidifier at home to ensure the quality of life.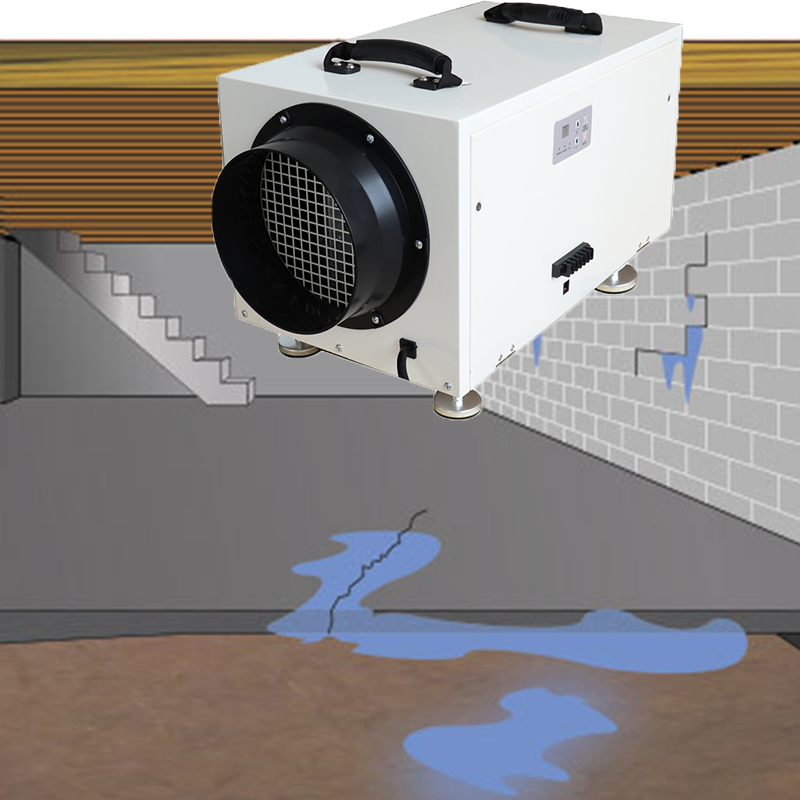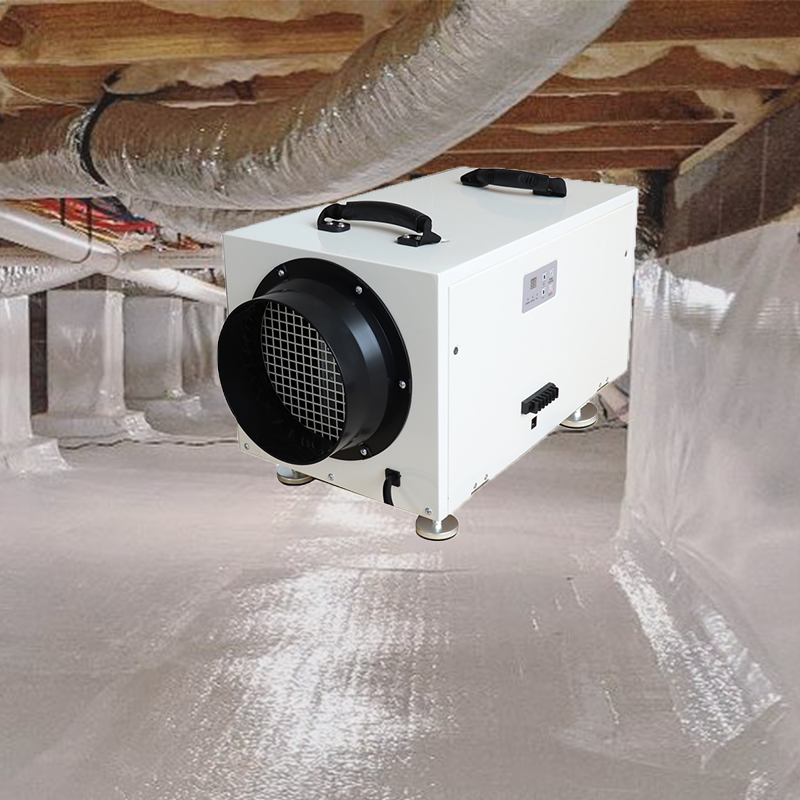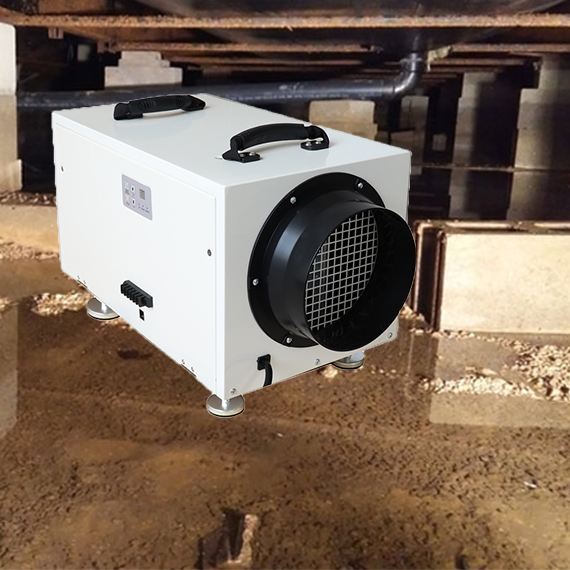 ---
---