LGR85 Commercial Dehumidifier For Water Damage Water Leak
Product Detail
Product Tags
Preair LGR85 dehumidifier for water damage is one of the best-sale machines in our company. If you want to bulk buy highly efficient dehumidifiers, please contact us as soon as possible.
Knowing the working principle of the Preair dehumidifier can help you better understand the necessity of dehumidifying. Commercial restoration dehumidifiers reduce the temperature of the surface cooler below the dew-point temperature under the action of a refrigeration system (compressor, evaporator, thermal expansion valve, refrigerant), and fans pump wet air into the machine and heat it together with the surface cooler. In exchange, the water vapor in the moist air condenses into droplets and is discharged from the body or tank. The absorption of dry air into the room, circulation, reducing indoor humidity, and wet space gradually achieve the dry effect.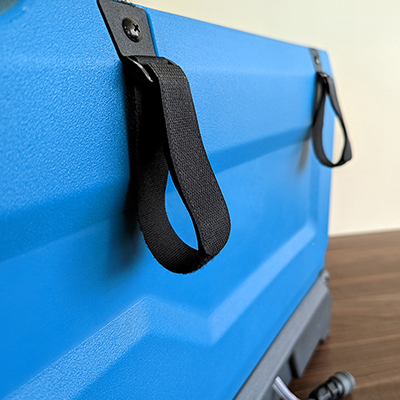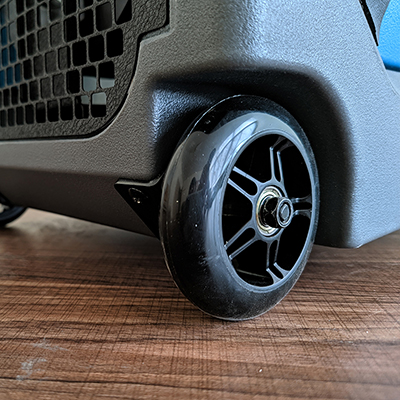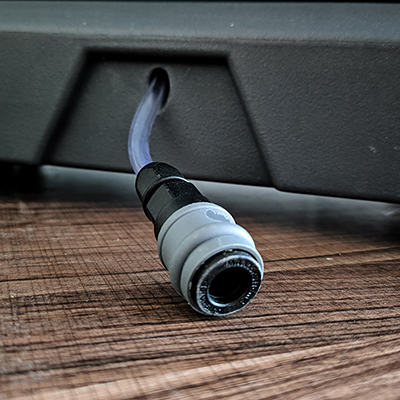 NO.

LGR85

Power Supply

115V/60Hz

Rated Current (A)

6.2

Rated Power (W)

692

Dehumidification Capacity (30℃/80%RH)

145PPD/Day

Dehumidification Capacity (26.7℃/60%RH)

85PPD/Day

Dehumidification Capacity (40℃/20%RH)

16PPD/Day

Dehumidification Capacity (32℃/90%RH)

165PPD/Day

Working Temperature Range

41℉-100.4℉

Working Humidity Range

20%RH-90%RH

Product Dimensions

21.3*12.3*17.4inch

Packaging Dimensions

660*450*580mm




26*17.7*22.8in

Net Weight

33Kg/72.7 lbs

Refrigerant/ Refrigerant Charge

R410A/21.16oz

R32

Filter Material

SUS304

Drainage Way

Water pump

Drain Pipe Length

6M

Machine Casing Material

Rotational molding

Loading Quantity (20'/40'/40'HQ)

172/360/360
Preair LGR85 dehumidifier has many good features. The design is reasonable, the manufacturing is rigorous, and the quality inspection is strict. Such a piece of equipment is your best choice.
1. Safe and Stable
The LGR85 commercial dehumidifier is an environmentally friendly and energy-saving compressor principle dehumidifier. The body is made of stainless steel. The shell is made of rotational molding mold, which is safe, stable, and wear-resistant.
2. Long Lasting
Preair LGR series dehumidifiers adopt innovative designs and utility model patented technology, select high-performance core components, plus exquisite production technology and strict performance testing, which can ensure stable, reliable operation and longer equipment life in harsh environments.
3. Low Carbon Energy Saving
Under the same amount of dehumidification, the energy consumption of the LGR85 restoration dehumidifier is about 20% lower. In large spaces, the application of Preair ultra-efficient scroll chiller energy-saving units saves up to 40% of energy.
4. High-tech Products
The Preair LGR85 dehumidifier for water damage has won the "High-tech Product" certification, and its technical strength has an advantage in the industry.
Disasters caused by extreme weather are frequently reported. Many regions around the world that used to have less annual rainfall have also experienced floods. After the flood, because of the failure of the sewer function, human and livestock excreta are dashed by the flood everywhere, so it is easy to breed epidemics. At this time, the demand for post-disaster reconstruction and medicine increased. However, how to ensure the drying and stability of drug storage after heavy rain and flood is also a major problem faced by pharmaceutical companies. Our LGR85 commercial dehumidifier can solve this problem as it can be used not only for post-disaster drug warehouses but also for the production workshop of the factory.
For factories or enterprises in hot and humid weather, how to control the humidity of indoor environments such as workshops and warehouses is a very important task. The high humidity of the factory production environment not only hinders normal production but also has a great impact on product quality, which has a great potential safety hazard. In addition, when the relative humidity of raw materials and finished products stored in the warehouse is higher than the relative humidity standard required by the processing technology, it will absorb moisture and cause different degrees of impact and harm. Preair LGR series commercial dehumidifiers can eliminate this trouble for you.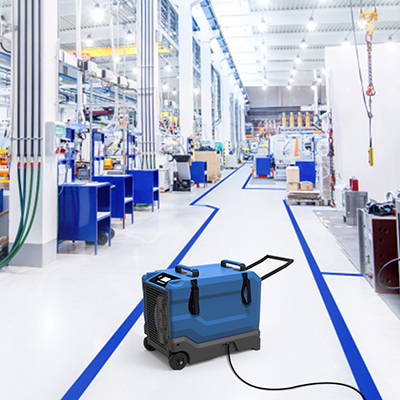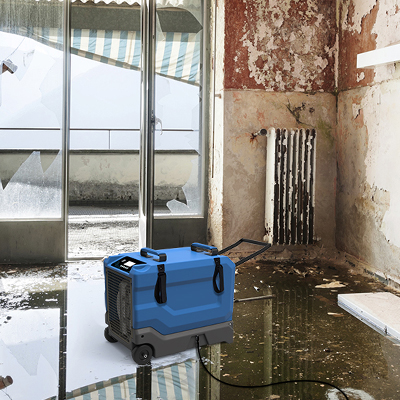 LGR85 Dehumidifier VS. LGR105 Dehumidifier
Which dehumidifier is more suitable for you?
---
Previous:
158L Commercial Portable Dehumidifier
---