ZETA480 Dehumidifier For Greenhouse Basement Crawl Space
Product Detail
Product Tags
Preair ZETA480 greenhouse dehumidifier is large in size and weight and has a significant dehumidification performance. When the temperature is 30℃ and the RH is 80%, its dehumidification capacity is 480L/day. The ZETA480 dehumidifier can be hung on the wall and ceiling which can save space. The damp buildings, greenhouses, and other places most importantly influenced by moisture are in need of professional dehumidifiers to control humidity. Compared with similar products at the same price, our ZETA series dehumidifier has a better performance and is cost-effective.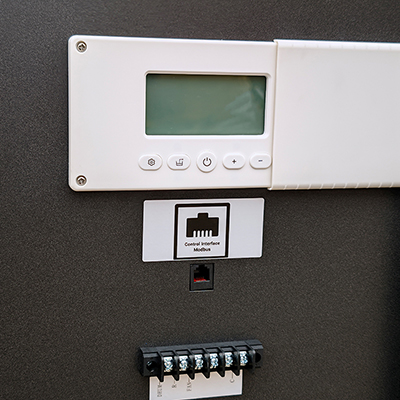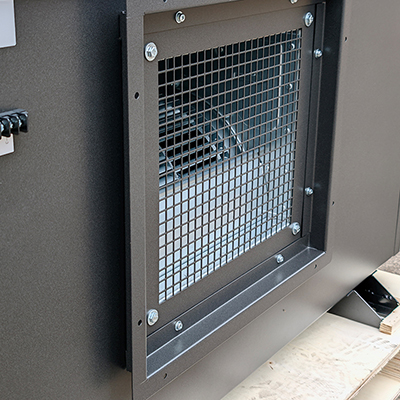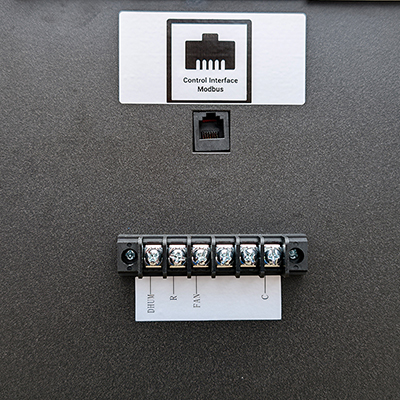 | | |
| --- | --- |
| NO. | ZETA480 |
| Power Supply | 380V/50Hz |
| Rated Current (A) | 11 |
| Rated Power (W) | 6000 |
| Dehumidification Capacity (30℃/80%RH) | 480L/day |
| Working Temperature Range | 5℃-38℃ |
| Working Humidity Range | 10%-90%RH |
| Product Dimensions | 1271*1040*835mm |
| Packaging Dimensions | 1360*1145*890mm |
| Net Weight | 201Kg |
| Refrigerant/ Refrigerant Charge | R410A/3.0kg |
| Filter Material | Nylon |
| Drainage Way | 3/4NPT direct drainage |
| Machine Casing Material | Metal plate |
| Loading Quantity (20'/40'/40'HQ) | 16/32/32 |
ZETA480 dehumidifier for greenhouse is of several good qualities. In order to better serve the growers, we studied the general properties of the greenhouse, the suitable humidity for plant growth, and the space dehumidification requirements to optimize our ZETA series products. The following features that you can find in our humidity remover machines.
●Energy efficiency
The energy efficiency of Preair dehumidifiers has reached the leading level at home and abroad. It is common sense for people to choose energy-efficient products. Preair can assure the ZETA480 dehumidifier is a highly efficient machine.
●Cost efficiency
With a capacity of 480 kg/day, the price of the ZETA480 greenhouse dehumidifier is reasonable. If you want to bulk buy greenhouse dehumidifiers, we intend to offer you an extraordinary preferential quotation to save your cost.
● Easy installation
Though the ZETA480 greenhouse dehumidifier is big in size, it is designed to be ceiling mounted to save space. The machine adopts direct drainage which is no need to worry about water dripping.
●Large applicable area
ZETA480 dehumidifier for greenhouse is suitable for working in an area of 360㎡-700㎡. According to your greenhouse's specific size, there is different machines and products portfolio for you to choose from.
ZETA480 dehumidifier has a strong dehumidification capacity and is conveniently installed and operated, which can be used in many scenarios. The main application is the greenhouse. Higher or lower humidity will destroy the plants you carefully cultivate. To have a good harvest cannot ignore the influences of temperature, humidity, and fertilizer. As mentioned above, the ZETA480 ceiling hung dehumidifier is applied for an area of 360㎡-700㎡. The following spaces can also use a ZETA480 dehumidifier to dehumidify.
Clothes factories; Food factories; Electronics factories; Hospitals; Grand hotels; Large sports stadiums, etc.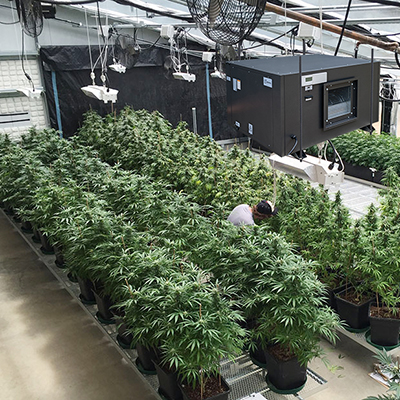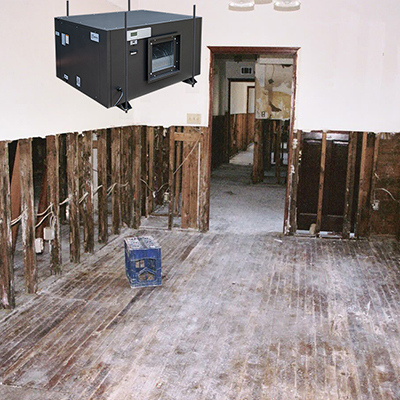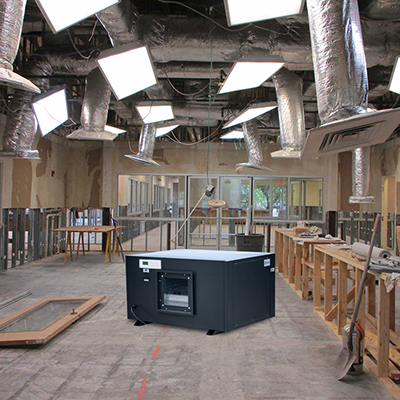 ---
---