PRO500 Large Scale Dehumidifier for Greenhouse Luftentfeuchter
Product Detail
Product Tags
Environmentally friendly and efficient
Under the same amount of dehumidification, the Preair PRO500 greenhouse dehumidifier consumes about 20% less energy. Large spaces use Preair ultra-efficient scroll chiller energy-saving units, which can save up to 40% of energy consumption.
A large amount of dehumidification
This type of greenhouse dehumidifier can dehumidify 500 pints per day and is specially designed for greenhouse cultivation, especially for the humidity control of cannabis cultivation. It is the best choice for growers.
Long life
Preair PRO500 dehumidifier for grow room adopts appearance design and utility model patented technology, selects high-performance core components, plus exquisite production technology and strict performance testing, which can ensure stable, reliable operation and longer life of the equipment in harsh environments.
Cost-effective
Preair's advanced ERP management system efficiently integrates supply chain resources and realizes large-scale production, providing customers with dehumidification products with "leading technology, exquisite workmanship, excellent quality, and reasonable price".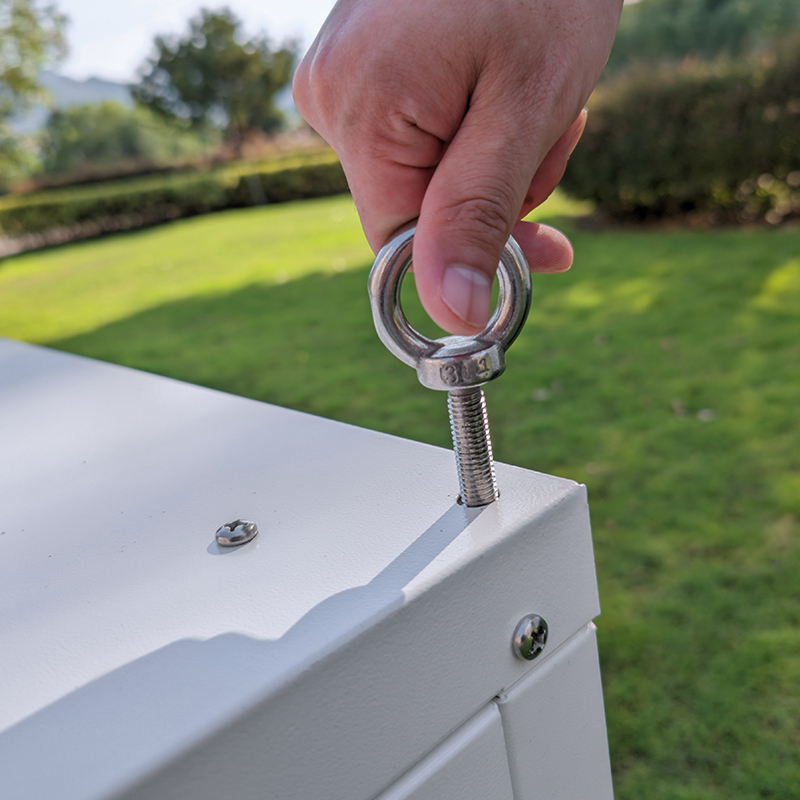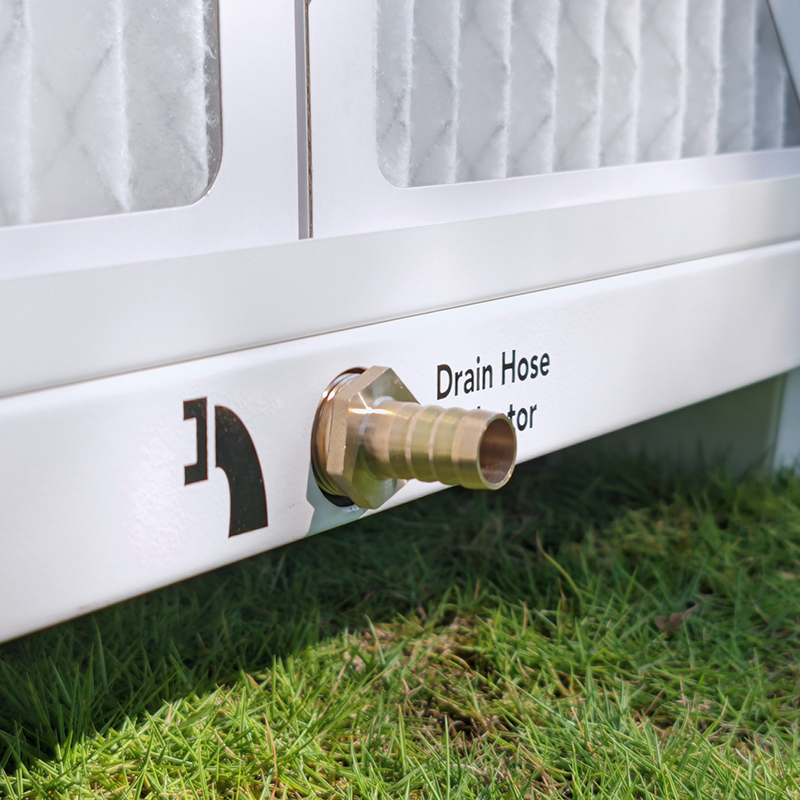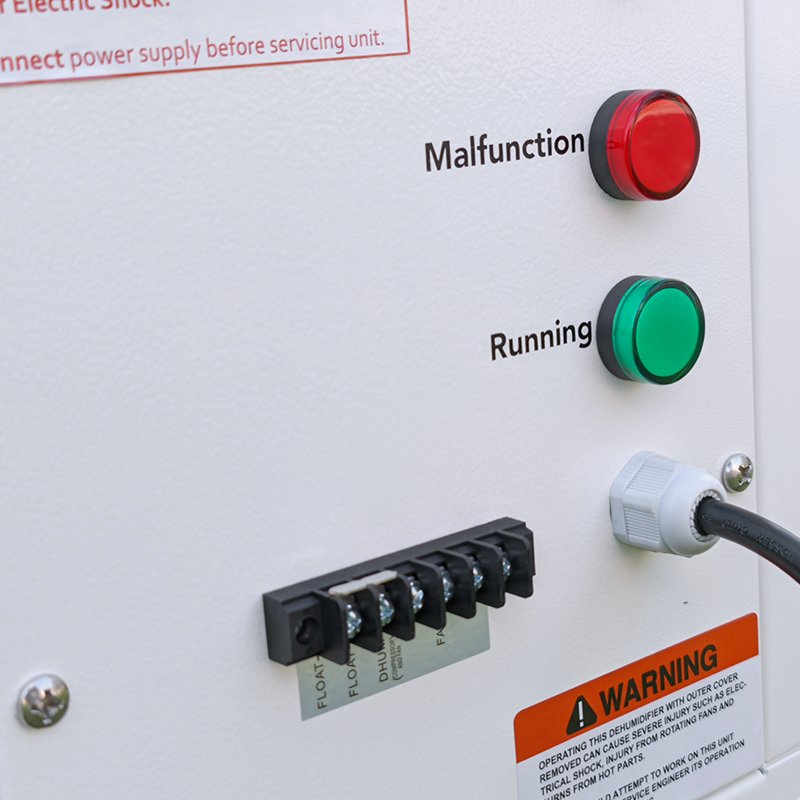 NO.

PRO500

Power Supply

230V/60Hz

Rated Current (A)

13.3A

Rated Power (W)

2900

Dehumidification Capacity (30℃/80%RH)

800PPD

Dehumidification Capacity (26.7℃/60%RH)

500PPD

Dehumidification Capacity (32℃/90%RH)

950PPD

Working Temperature Range

41℉-100.4℉

Working Humidity Range

30%RH-90%RH

Product Dimensions

1250*800*810mm




49.2*31.5*31.9 inch

Packaging Dimensions

1355*900*1000mm




53.3*35.4*39.3 inch

Net Weight

140kg




308.6 lbs

Refrigerant/ Refrigerant Charge

R410A/2.8kg 105.8oz

Filter Material

MERV11

Drainage Way

3/4NPT direct drainage

Machine Casing Material

Metal plate

Loading Quantity (20'/40'/40'HQ)

20/42/42
Space saving
The PRO500 dehumidifier for greenhouse can be suspended, increasing the available space. Reduce the space waste of greenhouse cultivation. The PRO500 grow tent dehumidifier is specially designed for horticulture, cannabis, and other greenhouse cultivation. Concealed installation, can be hung or hidden overhead. Comes with remote control, there are two ways of panel operation and remote control, a user-friendly design.
Power off memory function
The Preair dehumidifier has a memory function after the power is turned off to help you remember the previous settings. After turning on the power again, the work before the power failure will continue.
Precise humidity control
The powerful chip of the Preair dehumidifier can realize full automatic humidity control. Keep your products and articles at the best humidity. In addition, Preair's industrial greenhouse dehumidifier is mainly efficient and energy-saving, which can easily cope with various humid environments.
Automatic defrosting
Many industrial dehumidifiers on the market are refrigeration dehumidifiers. Due to the working principle, the dehumidifier frosts or freezes, and the dehumidification capacity will decline after frosting or icing. If it continues to be used, the service life of the dehumidifier will be affected. The defrosting here refers to the automatic defrosting after frosting inside the dehumidifier.
The PRO500 dehumidifier is also called a green plant dehumidifier, which is mainly used to control the humidity of indoor green plant growth. Widely used in indoor cannabis cultivation. There is a big difference between a green plant dehumidifier and a warehouse dehumidifier. If you don't know what type of dehumidifier you need, welcome to contact us.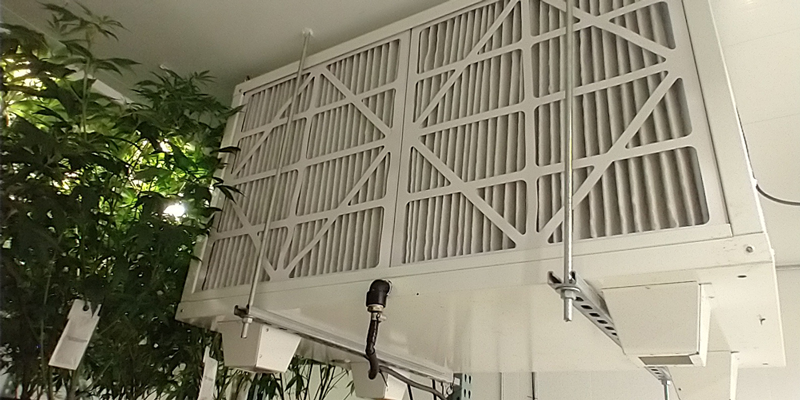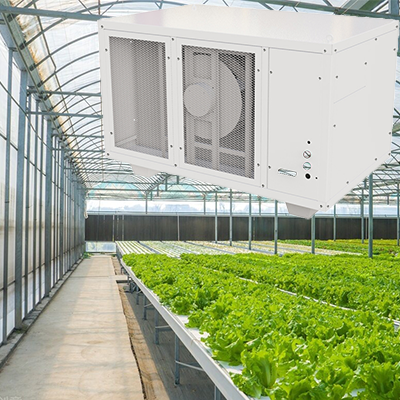 ---
---