ALGR65 Efficient Dehumidifier With Drain Hose For Basement
Product Detail
Product Tags
Preair ALGR65 dehumidifier can work in the temperature range of 5-38℃ and the humidity range of 20%RH-90%RH, which already represents the good quality of the machine. For this type of machine is made as an Australian version. The power of the machine is 220V/50Hz. The dehumidification capacity of the machine is 42 L/day (26.7℃, 60%RH). According to the dehumidification capacity, the ALGR65 dehumidifier can be applied in places with an area of 40-60 square meters. The color of the machine housing can be customized to meet your specific needs. Please contact us and tell us your requirements.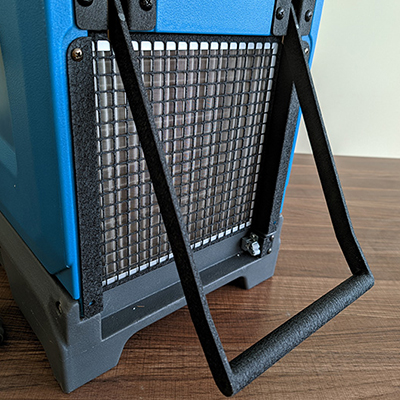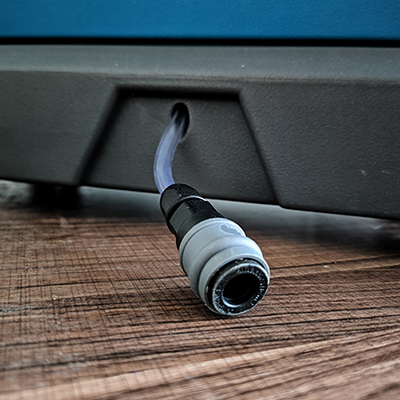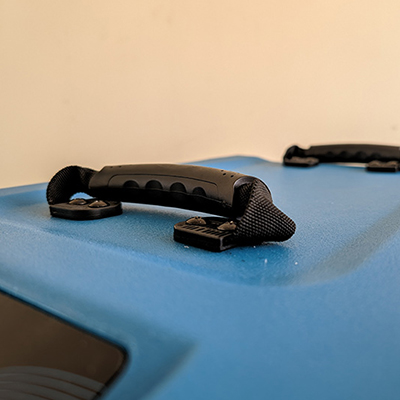 NO.

ALGR65

Power Supply

220-240V/50Hz

Rated Current (A)

4.6A

Rated Power (W)

833W

Dehumidification Capacity (30℃/80%RH)

65L/day

Dehumidification Capacity (26.7℃/60%RH)

42L/day

Dehumidification Capacity (40℃/20%RH)

10L/day

Dehumidification Capacity (32℃/90%RH)

80L/day

Working Temperature Range

5-38℃

Working Humidity Range

20%RH-90%RH

Product Dimensions

542*313*442 mm

Packaging Dimensions

660*450*580mm




26*17.7*22.8in

Net Weight

31.8Kg

Refrigerant/ Refrigerant Charge

R410A/600g

Filter Material

SUS304

Drainage Way

Water pump

Drain Pipe Length

6M

Machine Casing Material

Rotational molding

Loading Quantity (20'/40'/40'HQ)

172/360/360
There are many advantages of the Preair LGR series of dehumidifiers. The most critical difference among the LGR series of dehumidifiers is the dehumidification capacity. There are several models for example, LGR65, LGR85, LGR105, LGR135L, LGR155, and LGR165L dehumidifiers launched by Preair. The machine is named based on its corresponding dehumidification capacity. The ALGR65 dehumidifier for basement adopts a SUS304 filter that is removable and washable. The following content is the common advantages of the Preair LGR series of dehumidifiers. Help you know deeper about the machine.
1. Compact structure and super performance;
2. Built-in Bluetooth technology;
3. WiFi control, mobile application compatible with iOS and Android;
4. Industry-leading graphical control panel;
5. Performance guaranteed by deep under-cooling technology;
6. Superior and reliable stacking function;
7. Foldable handle with wheels for easy transportation;
8. Long-distance power cord and airborne drain pipe, meeting the requirements of long-distance use;
9. Customized color to meet the needs of various actual scenes;
10. Power off the memory function to avoid complicated function settings before and after powering off.
The ALGR65 air dehumidifier has a wide range of applications. In your water damaged basement, bedroom, study, drawing room, or office, you can apply our ALGR65 air dehumidifier for a period time to get a dry and clean environment. In shopping malls, public washrooms, warehouses, wine cellars, garages, banks, post offices, etc., our ALGR65 dehumidifier can also play an important role. Temperature and humidity are two vital factors influencing the health and living of people. Air conditioners and heaters can control the temperature, fans, and blowers can create the wind and accelerate the speed of the wind (making the air in a specific area fresher), while humidifiers and dehumidifiers can control the humidity. People's lives are becoming better with the application of the aforementioned machines. Living in a wet region, prople are definitely in need of dehumidifiers.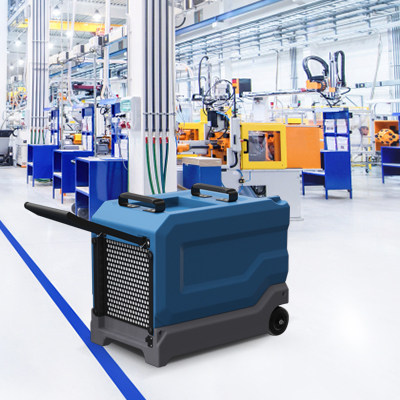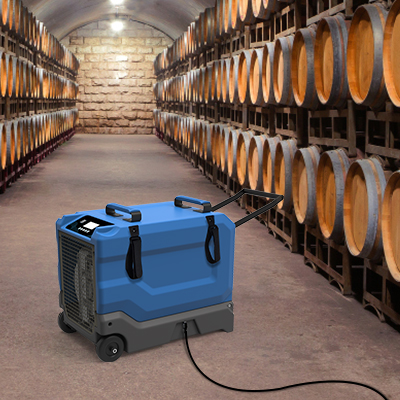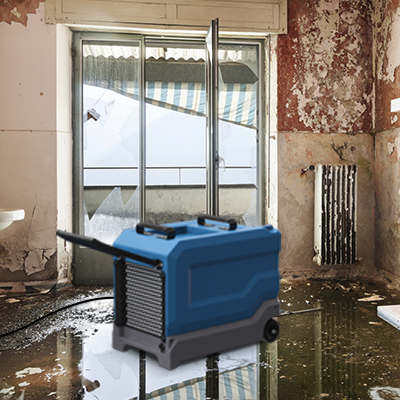 ---
---