ALGR130L High Efficient Dehumidifier For Water Damage Restoration
Product Detail
Product Tags
Preair ALGR130L mobile dehumidifier can be easily moved and used in different scenarios. The dehumidification capacity of the machine is 130 L/Day which has a good performance. The ALGR130L dehumidifier for water damage is a kind of high efficiency dehumidifier. Under the condition that the nominal dehumidification capacities are both 6kg/h and the working environment is 27℃/60% RH, the researchers compared the power consumption of ordinary dehumidifiers with that of high-efficient dehumidifiers, and got the following results. The electricity consumption of ordinary dehumidifiers is 3.5 kilowatt hours. The power consumption of the high-efficiency dehumidifier is 2.0 kilowatt hours. Through professional experiments, we have come to the conclusion that the high-efficient dehumidifier saves 1.5 kilowatt hours of electricity than ordinary dehumidifiers. Preair LGR series dehumidifiers are your best choice. What are you hesitating about? Please contact us to know more information.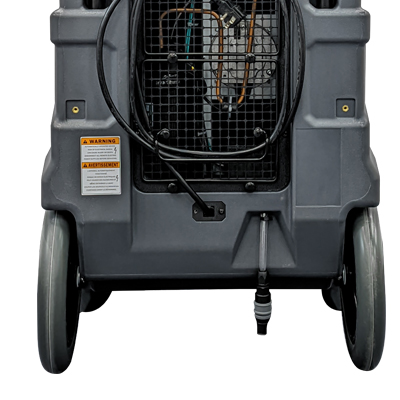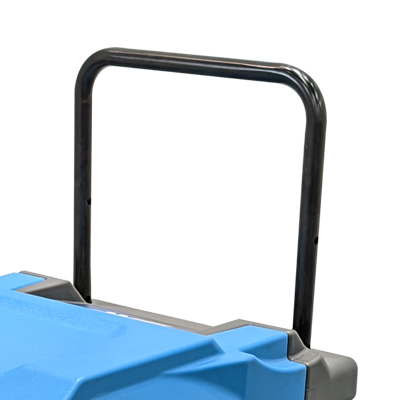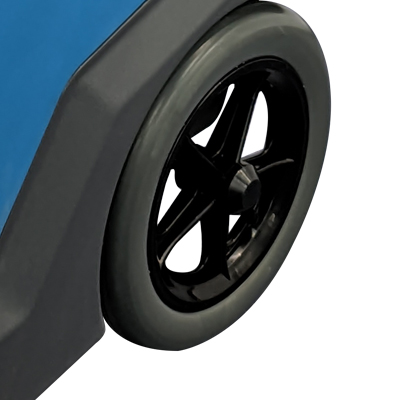 NO.

ALGR130L (Australian)

Power Supply

220-240V/50Hz

Rated Current (A)

5.7A

Rated Power (W)

1230W

Dehumidification Capacity (30℃/80%RH)

130L/Day

Dehumidification Capacity (26.7℃/60%RH)

85L/Day

Dehumidification Capacity (40℃/20%RH)

9L/Day

Dehumidification Capacity (32℃/90%RH)

150L/Day

Working Temperature Range

5℃-38℃

Working Humidity Range

20%RH-90%RH

Product Dimensions

560*589*842mm




22*23*33 in

Packaging Dimensions

690*640*880mm




27*25*34.6 in

Net Weight

124.5 lbs




56.5 kg

Refrigerant/ Refrigerant Charge

R410A/1.3kg

Filter Material

SUS304

Drainage Way

Water pump

Drain Pipe Length

6M

Machine Casing Material

Rotational molding

Loading Quantity (20'/40'/40'HQ)

54/162/108
1. Foldable handle with wheels for easy transportation
The Preair ALGR130L dehumidifier is equipped with a foldable handle and two wheels. People can easily push the machine to many places. The machine has no restrictions on the use place.
2. Long power cord and drain pipe
Preair ALGR130L dehumidifier has a long power cord and drain pipe. A long power cord means the machine can be placed anywhere you need it. The power cord can reach the socket. The long drain pipe means that the water (condensed water molecules in the air) can be drained off without trouble.
3. Customized color
The rotational shell of the ALGR130L dehumidifier can be customized. All colors are available for your choice.
4. Power-off memory function
The power-off memory function of the machine can avoid complicated function settings before and after power off.
Preair ALGR130L mobile dehumidifier can be used in many fields. It can perfectly deal with flood-damaged houses, basements, and reconstruction sites. The humidity troubled offices, shopping malls, production workshops, kitchens, and boathouses. People with joint pain, asthma, or allergies are better equipped with a dehumidification system in their houses.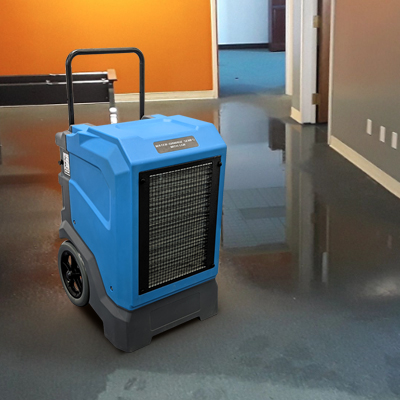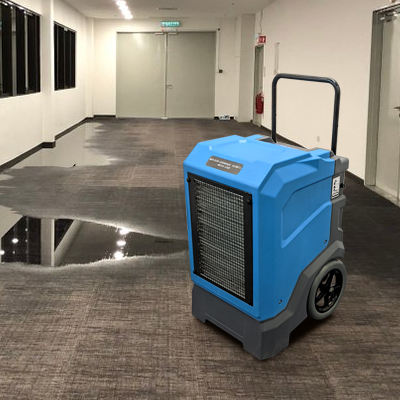 ---
---