CFZ6.8 Industrial Dehumidifier Machine 170L
Product Detail
Product Tags
Excessive air humidity, in some important or special environments, will affect the normal operation of the machine, affect the processing accuracy of the product, and even affect the safety of production. The emergence of dehumidifiers in the industrial world has solved this problem. At present, the temperature and humidity are relatively high in national defense, civil air defense, subway stations, purification projects in the aerospace field, laboratories, telecommunication equipment rooms, archives, film workshops, motor car welding workshops, etc. The required places cover almost all walks of life such as troops, institutions, schools, enterprises and institutions.
There are many types of dehumidifiers, and industrial dehumidifier manufacturers will configure appropriate models according to the needs of the actual environment, rather than recommending cheap dehumidifiers for you just because of the cost of industrial dehumidifiers.
170L industrial dehumidifier is an environmentally friendly and energy-saving compressor principle dehumidifier, which has the best dehumidification effect in a space of 150-200 square meters. The highly sensitive sensor will help you read the ambient temperature and relative humidity of the current room, and then appear on the LCD screen of the dehumidifier to help you better control the humidity of the air.
The daily dehumidification capacity of the CFZ6.8 industrial dehumidifier is 170L, which is roughly equal to 300 pints. 170 industrial dehumidifier manufacturers remind you that this dehumidifier has a size of 480*270*1705mm, or can be customized to a larger size, but you don't have to worry about it, it has large wheels and handles that can be easily moved and transported. You no longer have to worry about the location of the dehumidifier.
Preair CFZ-6.8 industrial dehumidifier is a 2680 watt dehumidifier, but it is very energy efficient. And with the intelligent control of automatic frost, you no longer have to worry about the humidity in your room. Even if the power is suddenly turned off, it also has an automatic memory function, and it will return to the previous setting after the power is turned on again.
Why do some dehumidifier manufacturers always promote dehumidifiers? We must not choose cheap dehumidifiers just because we want to reduce the cost of industrial dehumidifiers. Be sure to look at the brand of the compressor, the quality of the motor, and other functions and the quality and details of the machine itself.
| | | | |
| --- | --- | --- | --- |
| Model | CFZ-6.8 | Rated Power Input | 2,680W |
| Capacity | 170L/Day (6.8L/H) | Rated Current | 13A |
| Refrigerant | R407c (1.4kg) | Condition | 30°C / 80%RH |
| Unit Dimensions | 480*270*1705mm | Packaging | Wooden case & pallet |
| Packing Dimensions | 565*330*1780mm | Container Loading (20' & 40') | 36 / 72 pcs |
| Net Weight | 80KG | Power Supply | 220-240V/50Hz |
| Gross Weight | 87KG | GWP | 1,774 |
| Applying Space | 150 - 200m2 | CO2 Equivalent | 2.48t |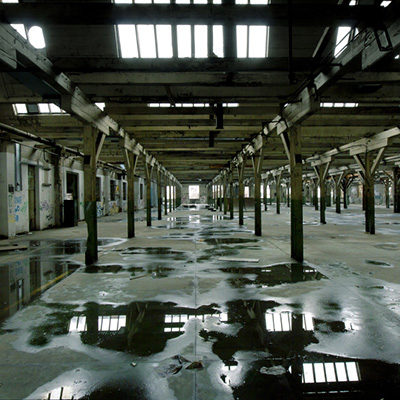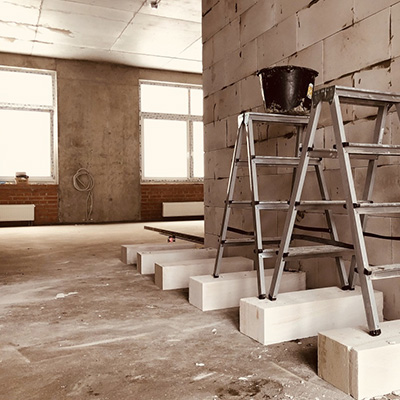 1. Filing Cabinet Dehumidifier
Choose general office and industrial dehumidifiers to dehumidify and prevent moisture.
2. Tea dehumidifier
It is suitable for oolong tea, black tea fermentation and dehumidification, and green tea dehumidification and storage. It is mainly used for ordinary industrial dehumidifiers for tea production.
3. Smoke prevention device
Choose dehumidifiers in the tobacco industry, mainly for storage and production.
4. Vegetable, seafood and agricultural and sideline products dehumidifier
Industrial dehumidifier manufacturers focus on solving the problems of moisture-proof, dehumidification, fresh-keeping and storage in the processing of dehydrated vegetables. It is suitable for the processing and storage of seafood, aquatic products, meat, agricultural and sideline products, and health food, and has a good protective effect on the color, quality and shape of materials. Special sea cucumbers are processed and produced to ensure that the storage temperature and humidity can ensure good quality.
5. Dehumidifiers for pharmaceutical and health care products
The humidity control during the production and processing of some Chinese herbal medicines and sugar coating prevents the quality from being affected when the humidity is too high, and even the validity period of the product. The type of dehumidifier that needs to be dried needs to be dried, and the warehouse uses ordinary industrial dehumidifiers.
6. Dehumidifier for power distribution room
Mainly to solve hidden dangers such as short circuit caused by moisture in substations, dehumidifier manufacturers recommend choosing ordinary industrial dehumidifiers.
7. Wood Furniture Dehumidifier
It is suitable for wood storage yard, wood moisture-proof, drying, and improving wood processing technology. According to the production process, choose a specially configured wood-specific industrial dehumidifier, such as wooden handicrafts, solid wood floor processing, bamboo art processing, mahogany furniture manufacturing, root carving handicrafts, etc.
8. Dehumidifier for underground works
For example, civil air defense engineering, air raid shelters, underground garages, underground garages, safe electricity use of basement power facilities, and underground staff operations.
9. Warehouse dehumidifier, production and processing workshop
Food factory, printing factory, luggage factory, shoe factory, leather garment factory, anti-rust hardware accessories, special glass processing and other special industry workshops. The workshop warehouses are moisture-proof and dehumidified.
---
---