ZETA240 Ceiling Mounted Dehumidifier For Greenhouse Basement
Product Detail
Product Tags
The ZETA240 ceiling mounted dehumidifier for greenhouse is a medium size in the ZETA series. The net weight of the dehumidifier is 119.5 kg, and the gross weight is 129.5 kg. In different conditions, the dehumidification capacities are different. When the temperature is 30℃ and the RH is 80%, the capacity is 240L/day. When it is 26.7℃/60%RH, the capacity is 150L/day. When it is 32℃/90%RH, the capacity is 300L/day.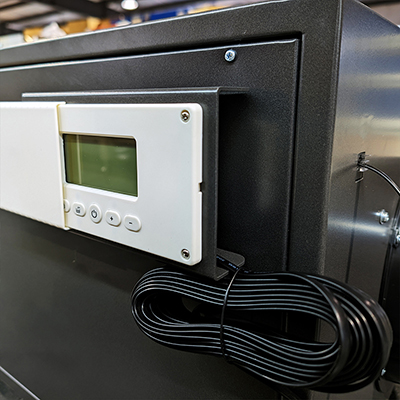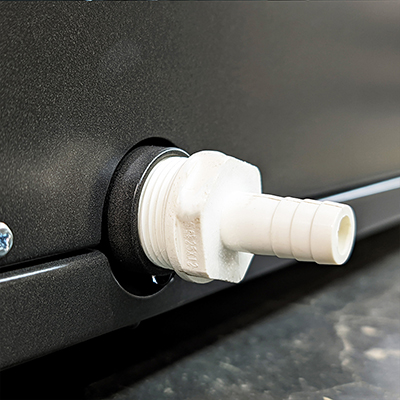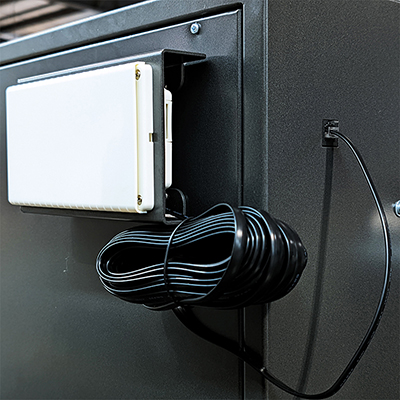 | | |
| --- | --- |
| NO. | ZETA240 |
| Power Supply | 380V/50Hz |
| Rated Current (A) | 5.4 |
| Rated Power (W) | 2900 |
| Dehumidification Capacity (30℃/80%RH) | 240L/day |
| Dehumidification Capacity (26.7℃/60%RH) | 150L/day |
| Dehumidification Capacity (32℃/90%RH) | 300L/day |
| Working Temperature Range | 5℃-38℃ |
| Working Humidity Range | 10%-90%RH |
| Product Dimensions | 1040*780*858mm |
| Packaging Dimensions | 1140*820*865mm |
| Net Weight | 119.5Kg |
| Refrigerant/ Refrigerant Charge | R410A/3.2kg |
| Filter Material | Nylon |
| Drainage Way | 3/4NPT direct drainage |
| Machine Casing Material | Metal plate |
| Loading Quantity (20'/40'/40'HQ) | 28/84/56 |
Every piece of equipment of Preair is tested by many times to make sure normal performance and high quality. The ZETA240 industrial dehumidifier for greenhouse has many good features. By learning the features, you can know the product better.
● Large refrigerant charge amount
The refrigerant of our ZETA240 greenhouse dehumidifier is R410A. The charge amount is 3200g which is relatively high. It can complete dehumidification better.
●Large dehumidification capacity
ZETA240 dehumidifier for greenhouse has a dehumidification capacity of 240 L/Day. As an important point to choose a dehumidifier, the higher the dehumidification capacity the better. If your greenhouses with a considerable scale, the ZETA240 ceiling dehumidifier is perfect for you.
●High efficiency
The speed of greenhouse dehumidification is fast. According to the area of the greenhouse and the setting RH, the time is different. However, in the 200㎡-360㎡, the ZETA240 dehumidifier can work best. Normally, after a few hours of working, the humidity will decrease to the setting number. For better control, it is suggested to observe the RH every hour.
●Low power consumption
ZETA240 dehumidifier has a low power consumption. Preair owns a professional R&D team to work on higher efficiency and lower consumption of dehumidifiers.
●Long service life
ZETA240 industrial dehumidifier can work for five years at least. With regular testing and maintenance, the machine will work longer.
Preair ZETA series dehumidifiers are mainly used in greenhouses. The capacity of the ZETA240 industrial dehumidifier is large which means it should be applied in a large area. In any kind of large area, if there is a need for dehumidification, the ZETA240 ceiling mounted dehumidifier can be the best choice for you. You are welcome to contact us for more specific usage information. There are some other places where the dehumidifier can work in.
Bath centers; Hotels; Basements; Underground garages; Office buildings; Hospitals; Schools; Large gyms, etc.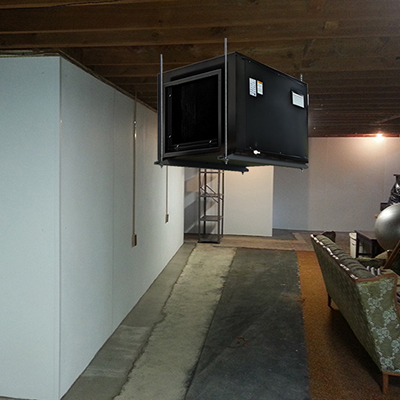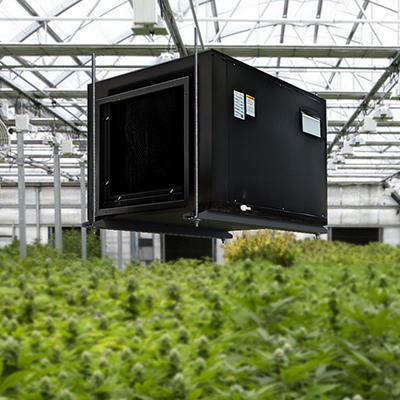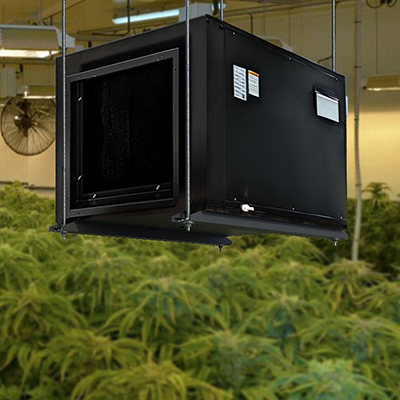 ---
---