PRO165 Dehumidifier For Grow Tent
Product Detail
Product Tags
Preair PRO165 commercial dehumidifier is specialized in grow room dehumidification. The humidity range of the machine is 30% RH to 90% RH which means that PRO165 can work in almost environments. The dehumidification capacity of the PRO165 grow room dehumidifier is 265 PT/day when the temperature is 30℃ and the relative humidity is 80%. The dehumidification capacity is 165 PT/day when the temperature is 26.7℃ and the relative humidity is 60%. The dehumidification capacity is 300 PPD/day when the temperature is 32℃ and the relative humidity is 90%. The dehumidifier can be applied in a 2x2 grow tent, 2x4 grow tent, 3x3 grow tent, 4x4 grow tent, 5x5 grow tent, 4x8 grow tent, and 10x10 grow room. The suitable dehumidification scheme shall be determined according to the actual situation of your greenhouses. You are welcome to consult at any time.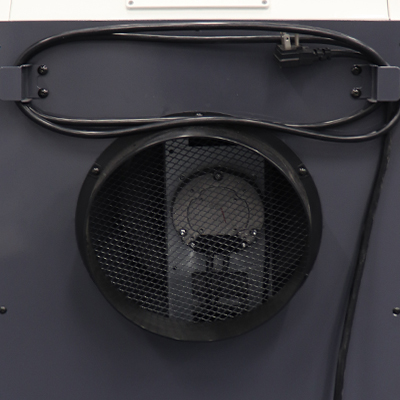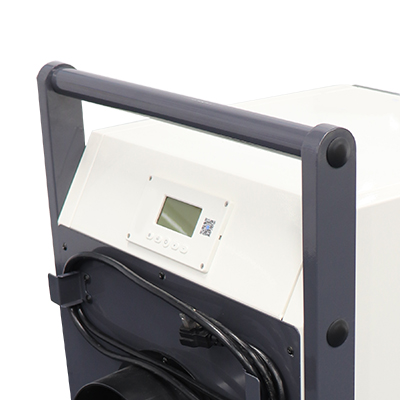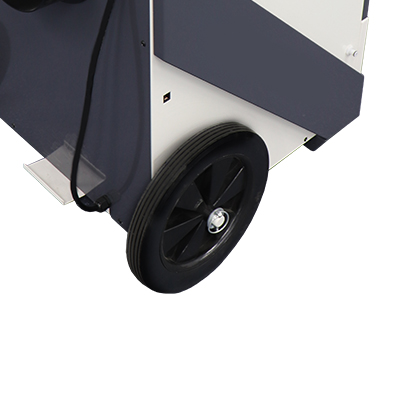 NO.

PRO165

Power Supply

115V/60HZ

Rated Current (A)

9.7A

Rated Power (W)

1068W

Dehumidification Capacity (30℃/80%RH)

265PT

Dehumidification Capacity (26.7℃/60%RH)

165PT

Dehumidification Capacity (32℃/90%RH)

300PPD

Working Temperature Range

41℉-95℉

Working Humidity Range

30%RH-90%RH

Product Dimensions

663*639*1067mm




26*25*42 inch

Packaging Dimensions

728*716*1245mm




28.6*28.2*49 inch

Net Weight

74 kg




163 lbs

Refrigerant/ Refrigerant Charge

R410/1200g

Filter Material

SUS304

Drainage Way

Water pump

Drain Pipe Length

6M

Machine Casing Material

Metal plate

Loading Quantity (20'/40'/40'HQ)

24/96/48
Preair spends many years and energy developing the PRO series of dehumidifiers. Through the efforts of R&D personnel, the PRO165 small dehumidifier for grow tent can perfectly fulfill the task of grow room dehumidification. With the following good points, the PRO165 cultivation dehumidifier can have a very good performance.
● Remarkable dehumidification effect
The refrigerant adopted by PRO165 is R410A and the refrigerant charge amount is 42.3 Oz, which makes sure the dehumidification is highly efficient. After about 3 hours of operation, the indoor humidity can reach the set value and be kept within this range. It is faster in dehumidifying than other similar products in the market.
● Long service life
As the indoor environment of the greenhouse needs to maintain the same humidity for a long time, the dehumidifier needs to work around the clock. Generally, the compressor of the dehumidifier will ineluctably damage due to long-time operation. However, our PRO series of dehumidifiers can work for at least 5 years through related tests.
● Energy conservation
The rated current of PRO165 is 9.7A, the power is 1068W. Under the same other conditions, our PRO165 grow tent dehumidifier has low power, but its dehumidification capacity is higher than dehumidifiers made by other manufacturers.
● Low noise
The noise cannot be deleted when the dehumidifier is working. By comparing with other same-size dehumidifiers, our PRO165 grow room dehumidifier is less noisy during operation.
Preair PRO165 indoor grow dehumidifier can be used in an area of 76-115 square meters at most. Technically, this machine is designed for the grow tent. If the humidity is not suitable for plant growth, its leaves will be dry and yellow, or black and mildew. For a grow room, the intelligent temperature and humidity measuring device shall be equipped for real time monitoring. Of course, the best dehumidifier for your grow tents is necessary. Each of our products can be customized. We will make the most satisfying products according to your needs. According to the growing plant, our dehumidifier can be applied in vegetable greenhouses, flower greenhouses, ornamental plant greenhouses, cannabis grow rooms, etc. According to the building material and , our dehumidifier can be applied in plastic greenhouses, transparent plastic greenhouses, sunlight plate greenhouses, intelligent greenhouses, single greenhouses, multi span greenhouses, single roof greenhouses, double roof greenhouses, heated greenhouses, unheated greenhouses, etc.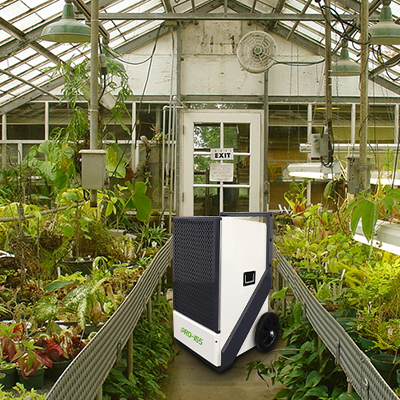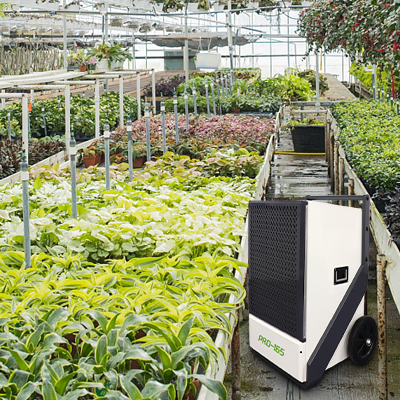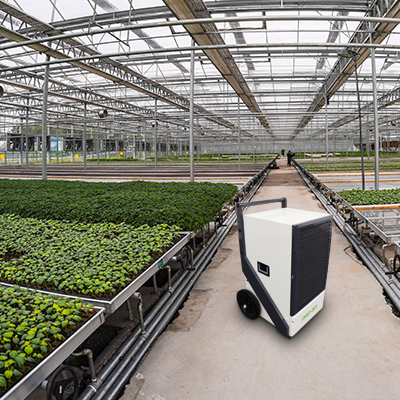 ---
---