120L Portable Commercial Dehumidifier With Pump
Product Detail
Product Tags
120L industrial dehumidifier is a powerful large-capacity dehumidifier. It has a stainless steel body of 495*430*1005mm, which is safe, stable, wear-resistant, and stackable.
Our dehumidifiers are manufactured with components that meet international standards, the whole machine is guaranteed for one year, and the compressor of the dehumidifier can be guaranteed for three years. A professional after-sales hotline is open for you, ready to accept customer consultation. You deserve the best after-sales. Feel free to ask us for custom dehumidifiers and dehumidifier prices.
The dehumidification capacity of a 120L commercial dehumidifier is 5L per hour, which is roughly equal to 211 pints. As a commercial dehumidifier supplier, Preair reminds you that our dehumidifiers can be customized, but you don't have to worry about not meeting your needs. Portable cart design, it is more convenient and effortless to change the place of use.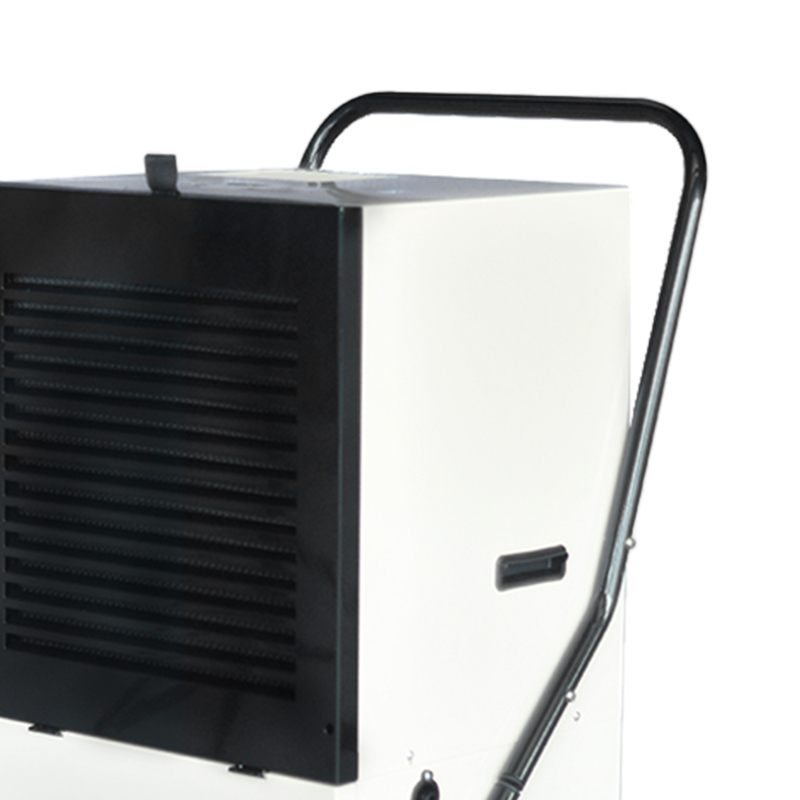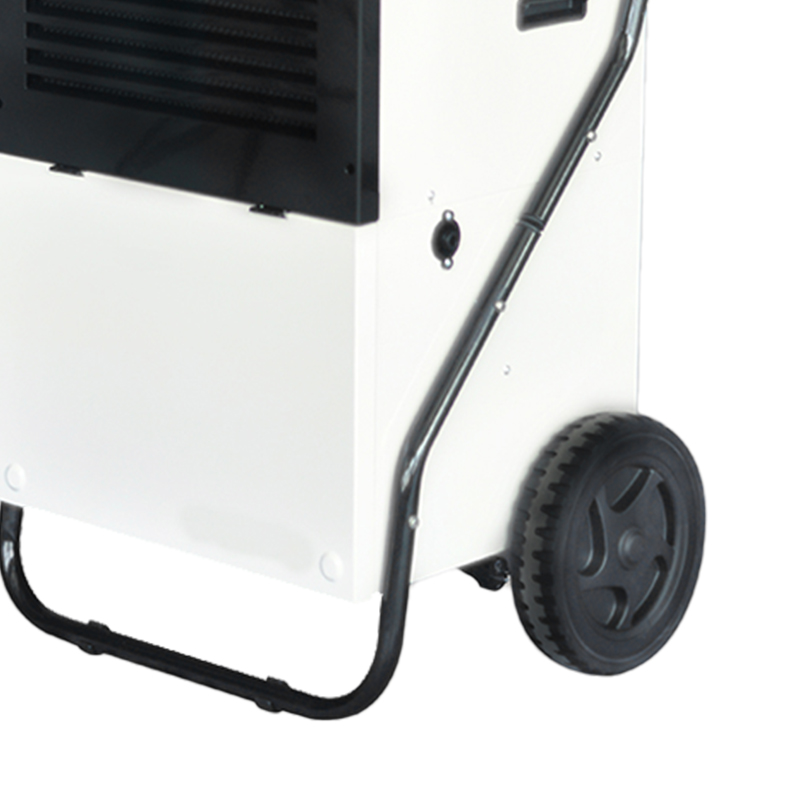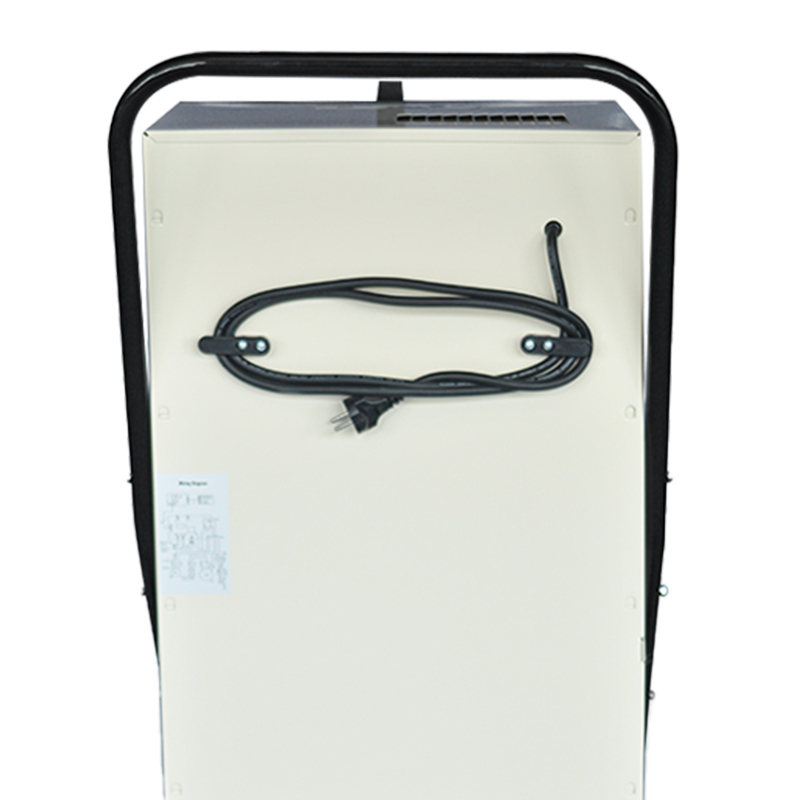 | | |
| --- | --- |
| NO. | HT-1200HSTE |
| Power Supply | 220-240V/50Hz |
| Rated Current (A) | 9.45A |
| Rated Power (W) | 2,160W |
| Dehumidification Capacity (30℃/80%RH) | 120L/D (30°C/80%RH) |
| Product Dimensions | 495*430*1005 |
| Packaging Dimensions | 651*580*980 |
| Net Weight | 62KG |
| Refrigerant/ Refrigerant Charge | R410a |
| Loading Quantity (20'/40'/40'HQ) | 68 / 140 / 140 pcs |
1. Long life
Preair dehumidifiers have a good-looking design and are made of high-performance core components, and go through strict performance testing, which ensures stable, reliable operation and long service life even in harsh environments.
2. Energy efficient
Under the same dehumidification, the energy consumption of our dehumidifier is low. Preair adopts a super efficient vortex refrigerator energy-saving unit, with faster dehumidification. The multi-row internally threaded copper tubes inside the machine can realize full thermal interaction, so that the dehumidifier has higher dehumidification efficiency.
3. Intelligent control
The dehumidifier host control system has strong logic operation ability and high control accuracy. It is very simple to start the machine, set parameters, and control the machine. In addition, corresponding codes are set for some common faults of the dehumidifier, which can quickly find and solve problems according to the codes.
4. High-tech products
Preair dehumidifier has won the "High-tech Product" certification. Preair professional commercial dehumidifiers are rugged and can work in many kinds of industries.
Commercial dehumidifiers are mainly used for dehumidification of large areas, such as office buildings, warehouses, indoor swimming pools, etc. Please contact us if necessary.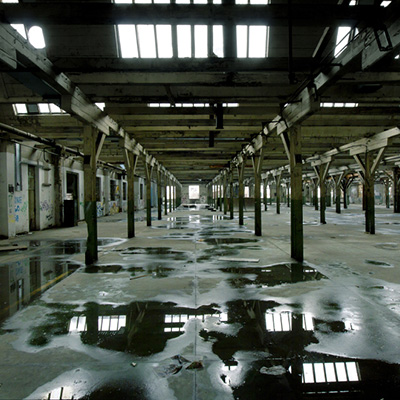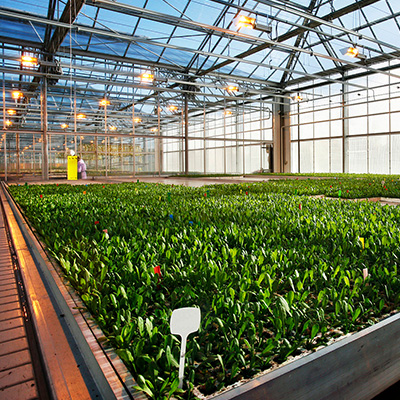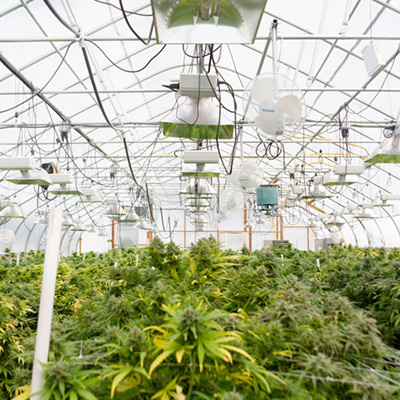 ---
Previous:
90L Portable Commercial Dehumidifier
---