CFZ10 Industrial Size Dehumidifier 240L
Product Detail
Product Tags
Long lasting
Preair dehumidifier adopts appearance design and utility model patented technology, selects high-performance core components, plus exquisite production technology and strict performance testing, which can ensure stable, reliable operation and longer life of the equipment in harsh environments.
Low carbon energy saving
Under the same amount of dehumidification, the energy consumption is about 20% lower. Large spaces use Preair ultra-efficient scroll chiller energy-saving units, which can save up to 40% of energy consumption.
High-tech products
The Preair dehumidifier has won the "High-tech Product" certification, and its technical strength has an advantage in the industry.
Super cost-effective
Preair's advanced ERP management system efficiently integrates supply chain resources and realizes large-scale production, providing customers with dehumidification products with "leading technology, exquisite workmanship, excellent quality, and reasonable price".
| | |
| --- | --- |
| NO. | CFZ-10 |
| Power Supply | 380V3N/50Hz |
| Rated Current (A) | 5.5A |
| Rated Power (W) | 2540W |
| Dehumidification Capacity (30℃/80%RH) | 240L |
| Dehumidification Capacity (26.7℃/60%RH) | 150L |
| Working Temperature Range | 5℃-38℃ |
| Working Humidity Range | 10%-90%RH |
| Product Dimensions | 740*740*1660MM |
| Packaging Dimensions | 811*775*1820MM |
| Net Weight | 195kg |
| Refrigerant/ Refrigerant Charge | R410A/2.3Kg |
| Filter Material | Nylon |
| Drainage Way | Direct drainage with a pipe |
| Machine Casing Material | Metal plate |
| Loading Quantity (20'/40'/40'HQ) | 21/42/42 |
240L industrial dehumidifier is a powerful and large-capacity dehumidifier. It has a stainless steel body of 740*740*1660MM, and the dehumidification effect is the best in 350-400 square meters.
Preair dehumidifiers are manufactured with components that meet international standards, the whole machine is guaranteed for one year, and the compressor of the dehumidifier can be guaranteed for three years. A 24-hour professional after-sales hotline is open for you, ready to accept customer inquiries, complaints, and warranties. You deserve the best after-sales. Feel free to ask us for custom dehumidifiers and dehumidifier prices.
The daily dehumidification capacity of the CFZ-10 industrial dehumidifier is 240L, which is roughly equal to 420 pints. 170 industrial dehumidifier suppliers remind you that this dehumidifier can be customized, but you don't have to worry about it. And it has large wheels and handles for easy movement and transport. You no longer have to worry about placement.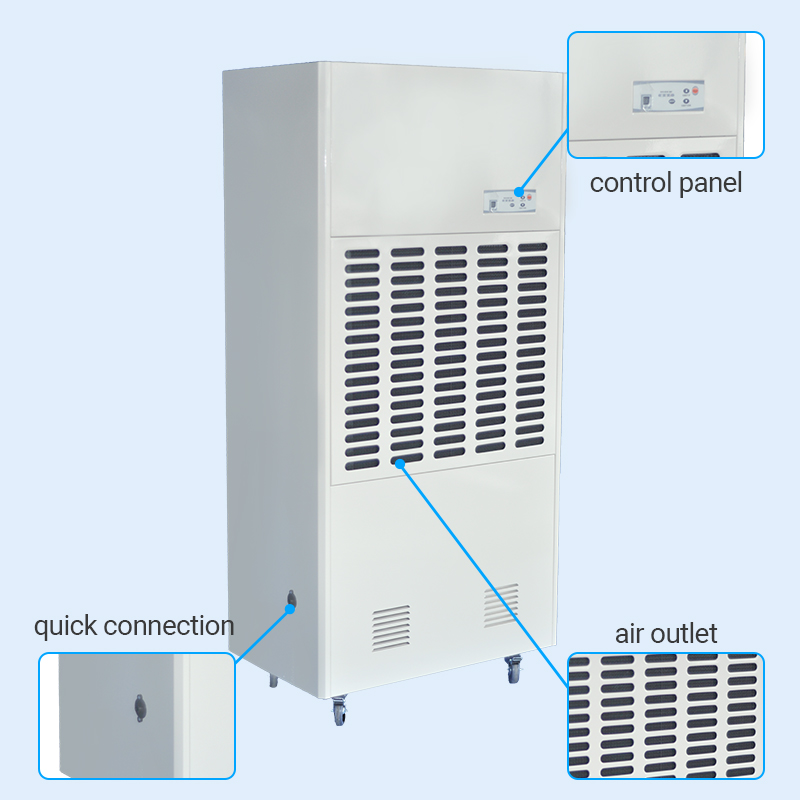 In industrial production, dehumidifiers are very common. The lower temperature reached by this industrial dehumidifier during dehumidification is 35%. In the process of using the industrial dehumidifier, it should be used according to the standard method, so as to have a better dehumidification effect. In fact, an industrial dehumidifier is a very professional electromechanical device, but people don't know enough about it.
The application of industrial dehumidifiers can effectively reduce the humidity standard in the environment, especially in the paper industry, where people attach great importance to the drying and dehumidification effects of the production environment.
Papermaking enterprises must mix many different materials every day, and pay attention to the proportion of raw materials. Moisture is an important factor. If there is too much moisture in the raw materials, the quality of the paper will also be affected, so the humidity of the production environment should not be too high. The manufacturer's product should be installed and used for drying purposes.
In addition, paper mills need to store a large amount of paper, and the production of paper must be properly handed over to the manufacturer for production and handling. If the environmental humidity is too high, the paper will be easily damp during the storage process, which will bring certain losses to the papermaking enterprises. Therefore, industrial dehumidification equipment plays a very important role in these aspects.
The installation and use of industrial dehumidifiers are the focus of the paper industry, which also makes the products produced and sold by dehumidifier manufacturers valued by the majority of users. In the future, people will have higher and higher requirements for dehumidification and drying effects, which will also prompt industrial dehumidifiers to adopt better technical means to improve their quality.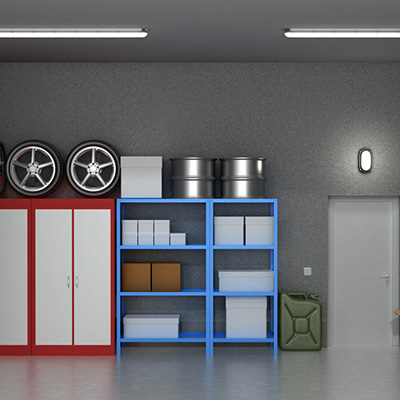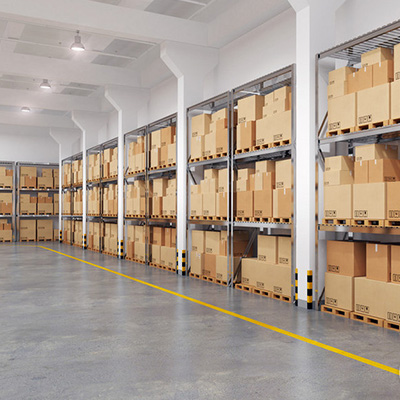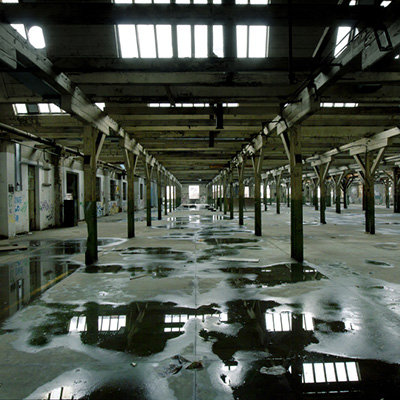 ---
---